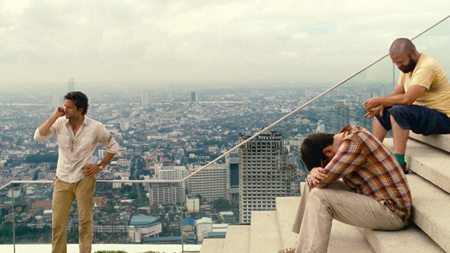 Here is a great Thailand golf piece written by freelance journalist Jack Mairoo.
Great weather, good food, glittering temples, bargain-filled markets, stunning beaches and verdant golf courses…. A dream! For an increasing number of visitors, Thailand is the ideal recession-friendly golf holiday destination, down to a tee.
If you were one of the millions who saw "The Hangover Part 2", then you probably know this raunchy sequel takes place in Thailand. If you've seen the first one, you pretty much know what happens in part 2. Instead of Las Vegas, they're in Bangkok…. And there starts the problems!
Like the first one, memory loss is involved, and the characters try to reconstruct what happened to them the night before, revealing layers of insane and embarrassing incidents. The cool part, though, is that it's in Thailand, and the movie depicts many of this great country's treasures, such as its architecture and traditions. Of course, Thailand also has some mighty fine resorts and pretty fair golf courses. Being there all year round, I can attest to the golf and hotel scene, which is outstanding. The one thing that really sets apart golf in Thailand, however, are the caddies – they're all women.
And if you're thinking along the Hangover lines, think again: these ladies are actually very well trained for the most part, are professional and know their way around a golf course. And they are mandatory, which means you can't go ultra-cheap and decide not to take one. The mandatory part is actually pretty cool because it puts people to work in respectable jobs.
You can also get a massage right after golf, and it's very affordable. (I call Thailand the land of the eternal massage, which might be better than golf but isn't because I simply love golfing and I do enjoy a good massage). A foot massage for around $10 isn't uncommon, and if you're walking the green, there's nothing better. Or you can go for a full-fledged Thai massage, which is more like chiropractic session than a massage, but totally feels good after golf. The bottom line is if you're looking for an exotic golf vacation, Thailand should be high on your destination list. The water's clean, the food's good, the cities and the sights are interesting. And the best part of all: the people are really friendly and respectful.
Enjoy golf in Thailand to its fullest!
This post has already been read 11 times!