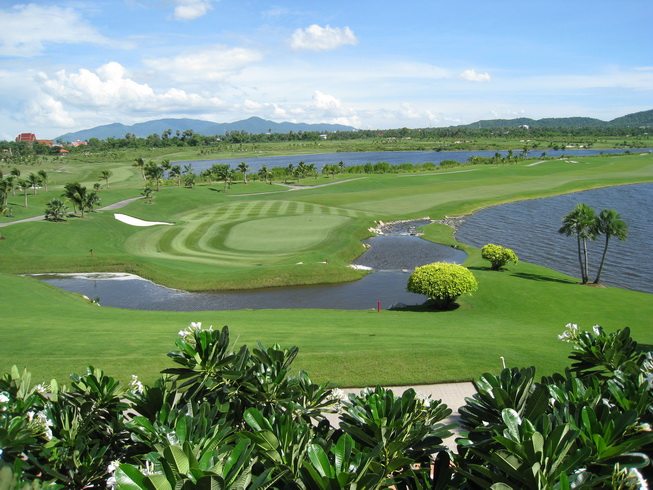 Asian and European Golf Teams will be able to boast their own royal connections when Europe and Asia do battle in the fourth Royal Trophy this weekend January 8-10 at Amata Spring Country Club in Bangkok.
Asia's bid to defend the trophy donated by His Majesty the King of Thailand, will be spearheaded by Ryo Ishikawa, also know to his army of fans as 'The Bashful Prince'.
The European challenge will be led by Colin Montgomerie, who was installed as a Member of the British Empire and awarded the even more prestigious Order of the British Empire.
While Ishikawa's royal link is an affectionate one, born out admiration for the way he handles himself on and off the golf course, Montgomerie is justifiably proud that his talents have been officially recognized by Britain's royal family.
Despite his youth and relative inexperience, Asian Team Captain 'Joe' Ozaki was happy to pinpoint Ishikawa as the man to inspire his team when he made his debut in the 2009 Royal Trophy. As the Asian team's highest ranked golfer and a hugely charismatic figure, the 18 year old Japanese star is certain to take on the role of their talisman again this time.
The Royal Trophy sponsors include Heineken, Tourism Authority of Thailand (TAT), PTT, Sports Authority of Thailand and Siam Commercial Bank. The Championship is also supported by Bangkok Metropolitan Administration and Chonburi Provincial Government.  Anyone in the country on a Thailand golf tour should not miss the event, which is free to the public.
See everyone on Sunday at the event!
This post has already been read 22 times!