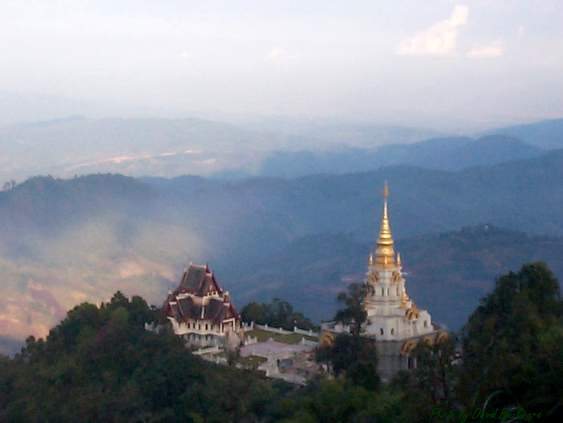 Chiang Rai is away from the crowds and still offers a great golf holiday.  Thailand's northern most city of significance, Chiang Rai may not have a quantity of golf courses but with Santiburi Chiang Rai Country Club it certainly has quality.  And with conditions at Waterford Valley Golf Club having improved in recent years there are now two courses well worth checking out.  A variety of cultural attractions in the area also add appeal with the Golden Triangle, the Queen Mother's Botanical Gardens, a mountain-top Chinatown, opium museum, and long tail boat upriver excursions.
The Chiang Rai Robert Trent Jones Jr. designed Santiburi Country Club is laid out over vast fields with excellent placement of holes and an abundance of water hazards and bunkers. The golf course is widely regarded as one of the best conceived and maintained golf courses in Asia. Golfers living in Thailand will tell you that Santiburi in Chiang Mai is one of their favorite golf courses in Thailand, and this is no small compliment! Santiburi Country Club was the first Chiang Rai golf course.


Waterford Valley Golf Course is 40 minutes from the city of Chiang Rai. The Waterford golf course is built upon a plateau, surrounded by lush valleys and mountains. The beautiful mountains of the North provide a pleasant distraction to a day on the fairways. Numerous hazards adorn the course including an abundance of lakes and streams bordering many holes. Players can hit long drives as the fairways are quite generous. Greens are for the most part flat with a few undulations. This course has improved greatly over the past 2 seasons and is a great addition to Santiburi Chiang Rai. The natural beauty, incredible vistas, great design and refreshing climate, make for an unforgettable day of golf.
For an unforgettable Thailand golf tour and one of very low cost as well, try combining golf in the two major Northern Thailand cities, Chiang Mai and Chiang Rai. In addition to top golf at both locations, golfers can experience the unique Northern Thailand culture and relaxation; making a truly once-in-a-lifetime Thailand golf holiday.
This post has already been read 15 times!