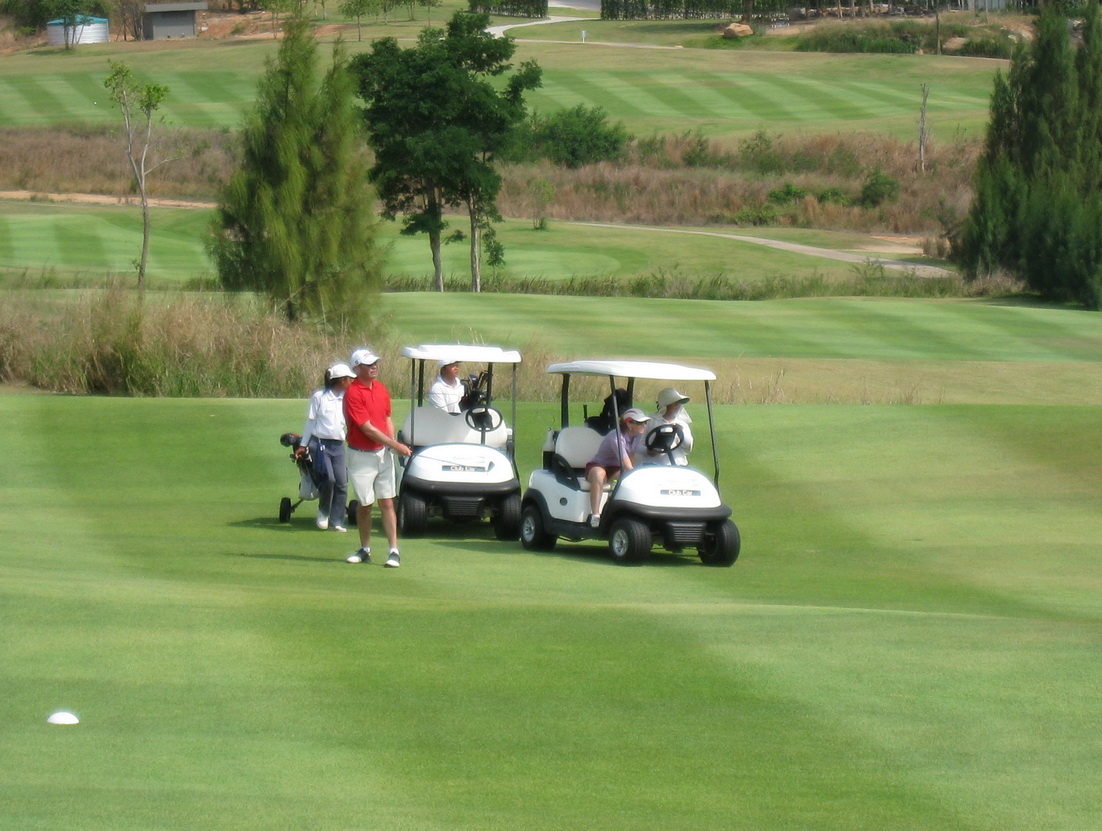 Wouldn't it be nice if you could hit it straight or better yet with a slight draw when golfing in Thailand? On the driving range before your first round of golf in Hua Hin does your ball striking leaves something to be desired?
If so, try changing grips. Most Thailand golfers use a standard neutral grip. But if you're ending up with shots that go to the right, then you're not making solid contact and you're not helping yourself. The straighter your shots go, the more fun you will have when you golf in Thailand.
Here are two easy things to getting a good score at any Thailand golf course:
1. Turn both hands slightly right
2.  Keep your wrists firm when you swing
There's nothing wrong with using the standard neutral grip if it's producing good results. The standard neutral grip is hit with both thumbs on top of the shaft. But I see too many high handicappers golfing in Bangkok that struggle to hit it straight. If this is you, then you may want to do something about it. Using a stronger grip can save you strokes and adds to the enjoyment of your Bangkok golf holiday.


To create a stronger grip, turn both hands slightly to the right and hold onto the club firmly with your left hand. If you're left-handed, turn your grip slightly left and hold onto the club firmly with your right hand.
When you swing, keep your wrists firm, your hands ahead of the clubface, and the back of your left hand facing the target through impact and moving down the target line. Left-handers will want to keep the back of their right hand facing the target through impact and moving down the target line.
If you're not happy with your Phuket golf, you may want to change grips. Using a stronger grip gives Thailand golfers more control over the club head. This is what you need to keep the ball out of the dense jungle that lines so many Thailand golf courses. The golf ball will jump off the club head and run down your intended line.
Try this the next time you golf in Hua Hin. I did the same thing at Banyan Golf Club this week and was amazed at the improvement in my shot control and score.
This post has already been read 10 times!