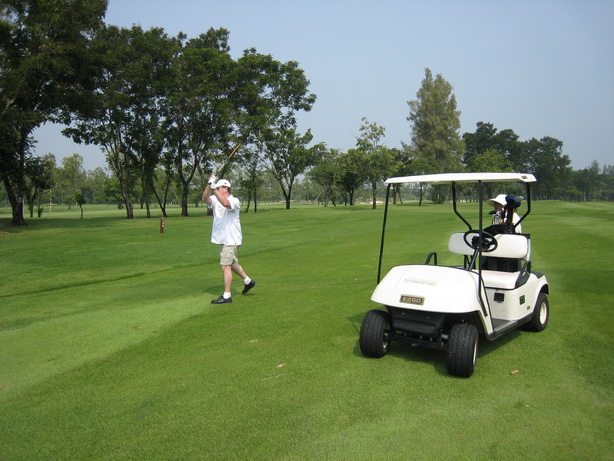 Perception is one thing; reality is often very different. So it was with flooding that affected a large area of countryside near Bangkok in October and November.
To outsiders, the perception was that the inundation – as real and damaging as it was for many communities – had halted play on many of Thailand's 260 golf courses and that it would take months for courses to re-open. Dispatches declaring that "Bangkok's airport is under water" failed to mention that the airport was, in fact, Don Muang, replaced in 2006 by Suvarnabhumi on the other side of the city, which was unaffected by floodwaters or disruptions to flights.
The reality is that only a handful of Bangkok golf courses closed, some for just a few days, and often because of difficult road access rather than unplayable fairways and greens. Of all the Bangkok golf courses played by inbound golf tourists, only three remain closed: Pinehurst and the two Royal Gems layouts – its original resort course north-west of Bangkok and the new Royal Gems City course closer to the city that had put a temporary halt to accepting visitors until its new clubhouse is completed. Pinehurst is reopening on December 20 and the twin Royal Gems layouts in February.


Bangkok's central area hardly saw any water. All hotels remained open and renowned Bangkok traffic jams became less of a problem than usual as many owners left their cars on overhead motorways, fearing the worst. All the while, most golf courses including Thai Country Club and the closest course to the city, Muang Kaew – didn't miss a day's play. More important golf in the rest of Thailand also hasn't missed a beat and apart from the Ayutthaya area, where courses are played almost entirely by locals, not one course remains flooded.
Golf in Pattaya, has also been unaffected, as have Hua Hin, Phuket, Chiang Mai, Chiang Rai, Khao Yai and Kanchanaburi.
I guess the truth is what matters most and as I can see every day more and more holidaymakers are arriving here making Thailand their winter golf holiday destination of choice.
This post has already been read 15 times!