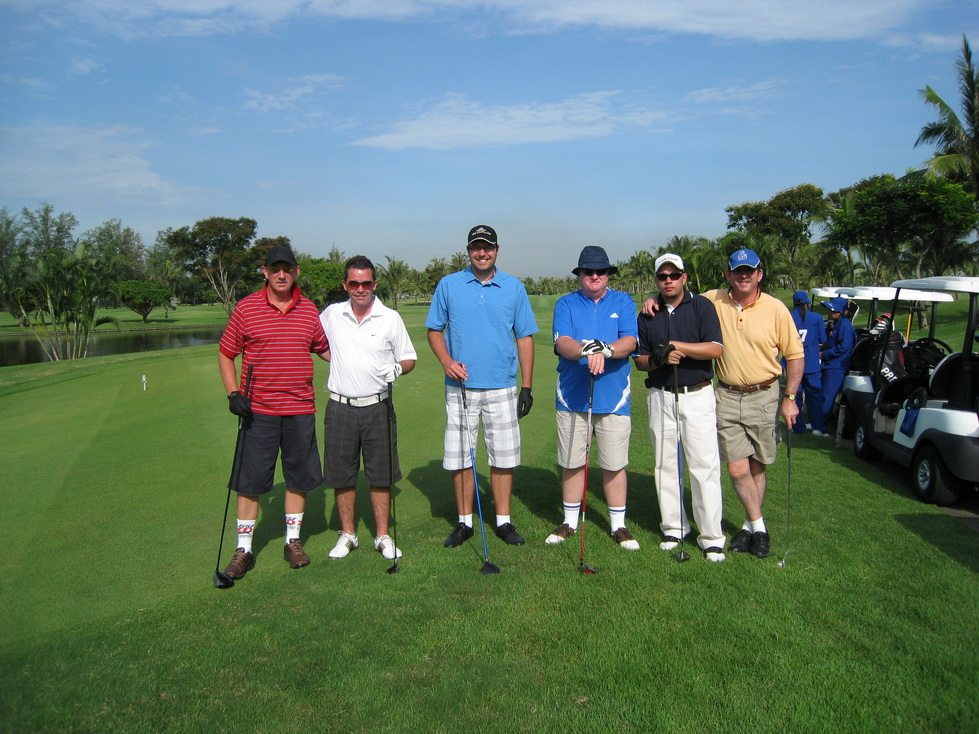 Has your regular golf group kicked around the idea of taking a Thailand golf trip together?  Well it's time to stop talking and take action. Here are the first two of six steps to organize your Thailand golf and insure you have a successful Thailand golf holiday.
1. Pick a Group Leader
One of the key factors in 'making it successfully happen' is to pick the right Thailand golf group leader.  Don't just pick the best Thai golfer.  Far more important are to designate someone that:
A – Is responsible, has organization skills and can be counted on to take initiative, follow-up and follow through
B – Is a consensus builder the group is comfortable with
C – Has good communication skills to communicate both with your tour provider and all group members on a regular basis
Often someone (usually one with plenty of initiative or who has been a Thailand golf vacation before) will take it upon himself to put together a group trip and recruit participants, perhaps on a regular recurring annual basis.  This can work fine.
Another approach that can work equally well is a Golf Society / League or less formal group of friends who take turns passing the group leader responsibility around for different golf trips.  Just be sure to pick ONE leader for each trip, or else you will get bogged down endlessly with different members going in different directions, considering endless options and nobody ever making any decisions.  The Thailand golf group leader does not need to do all the work himself though, he can get assistance or delegate tasks to others.
Also, 'Up Front' you should put a time line around the Exploratory stage, the Quote and Consideration stage, and the Commitment / Finalization stage.
2. Pick the Dates
Obviously this is the first decision that needs to be made, at least in terms of the approximate season / month.  It's best if there is some flexibility as adjusting the exact dates is often necessary due to flight availabilities or other factors. Thailand has 3 main golf seasons.
The best time of year for a Thailand golf vacation is November to February when the weather is cool and dry. May through October is the least expensive, albeit wettest, time to golf in Thailand. If cost is the biggest factor, then this might be the best time of year for your Thailand golf group. March – April is hottest, but dry, and good Thailand golf deals can be had during this time as well.
My next article will cover the next 2 steps to insure a successful Thailand golf trip for your group.
This post has already been read 19 times!