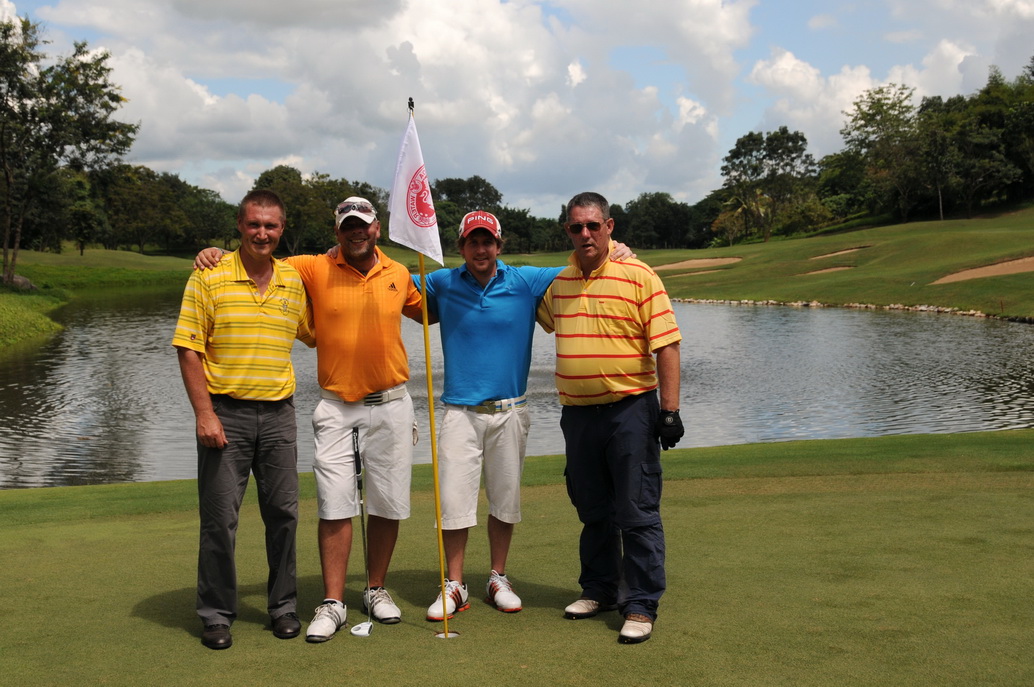 In my last article I covered the first 2 steps towards a successful group Thailand golf trip. They were group leader and date selection. Here are the next 2 steps.
3. Pick the Location
Sometimes the group is already set on a particular Thailand golf destination.  Other times the group will be interested in considering alternatives – in that case a discussion is necessary to let everyone view their thoughts in an effort to narrow down the list to a few workable candidates.  Then an 'assignment' is made to get more general information on the prime candidate Thai golf destinations – sometimes the group leader does all that himself, though a shared approach also works whereby different members research different locations, perhaps the Thailand golf locations ones they are already familiar with.  Another meeting or two is held to discuss and debate, then make a final decision on Thailand golf holiday location, after which you start working on the itinerary and getting quotes.
Here are four things to consider when choosing location:
a. Accessibility (how far are you willing to travel and how easy is it for the group to get there?)
b. Golf Quality and Quantity within reasonable travel time of hotel(s), typically 1 hour or less for most groups
c. Golf & Thailand Golf Resort Price Ranges (note: price can reflect land and construction costs as much or even more than quality, so don't mistakenly assume more expensive means better.)
d. Off course preferences (beaches, nightlife, spas, shopping, culture and sightseeing, peace and relaxation, … different groups obviously have different preferences … this aspect can have a big impact on the overall success of the Thailand golf trip and should not be overlooked)
4. Get Quotes
While an individual Thailand golf traveler may find it practical to arrange everything directly himself with Thailand golf courses and hotels, working with an specialist Asian golf tour operator who has local Thai golf expertise is recommended for a group.  The tour operator knows the courses, knows the hotels and knows the ins and outs of travel in the region.  And while many times everything goes smoothly 'according to plan', inevitably there are times when the unexpected arises (illness or injury, a family emergency back home, a problem with the hotel or Thailand golf reservation, etc) – in such cases if you have a local tour operator you can call you can save yourself a lot of time, trouble and often money as well.
Do some research on the internet and talk to people who have been there to locate the tour operator(s) you are comfortable working with.  Maybe send out several general inquiries and see what kind of responses you get.  Most importantly, find a tour operator you can work with to put together the BEST trip for YOUR group, rather than just sell you a pre-packaged tour or cheapest Thailand golf package sold to the masses.  Having much experience in this area, I know that each group is different and what appeals to one may be totally unappealing to another.
My next article will cover the final 2 steps to insure a successful Thailand golf trip for your group.
This post has already been read 19 times!