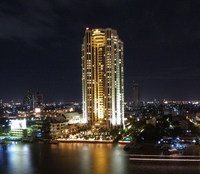 For those people considering a visit to Thailand then there is a wonderful and very expansive choice of hotel accommodation available.
From international 5-star hotels in the heart of Bangkok, to stunning resorts with private beaches and spa facilities, to more basic beach style bungalows and traditionally styled Thai hotels, incorporating the culture and architecture of this amazing country, you are certainly spoiled for choice!
Selecting a suitable hotel for you vacation is extremely important as it will form the base for your Thailand golf vacation as well as for the most part determine your overall holiday cost. A very important factor to consider is that 4 & 5 star standards of hotels in Thailand are more than likely to be superior to similar standards in your own country. This is due to a number of factors, including fierce competition, and quality of service on offer.
Prices will also be less expensive for comparable hotels back home, and this is all important when budgeting for your holiday. In general, I have found that many visitors look at a budget they have allocated for accommodation then select a hotel based on this. In general, excellent 4 star hotels can be found for around $80 US per night, with 5-star internationally acclaimed resorts available for around $125 US per night.
The next factor in hotel selection is location. In Bangkok for example you may wish something that is close to the nightlife or has great shopping facilities. If this is the case then you should ensure you are close to one of the 2 mass transport options, the sky train (BTS) or underground train (MRT). Otherwise you will have to use the local taxis and be at the mercy of the hideous Bangkok traffic. It is also important that if you are playing a lot of golf in Bangkok, then you should be located close to one of the expressways. Most of the courses are located outside the center of town and you will need to use the expressways to get there and back. The closer your hotel is to one of these main routes, the less time you spend in traffic.
Tomorrow I will conclude this post by covering the other destinations, like Phuket, Chiang Mai and Kanchanaburi (River Kwai), as well as provide some information on additional selection factors like guest policies, deposit and payment procedures, and overall golf packages.
In the meantime, if you need to reach me you can contact me using this pre-made email form from my Thailand golf vacation company.
This post has already been read 12 times!