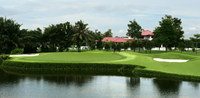 Thailand golf vacations can be some the best the world consisting of great hotels, golf courses, and transportation. While yesterday's post focued on accomodation ooptions, today I will finish up by discussing about golf course selections and transportation options.
The selections of golf courses are very important, especially for the first time visitor who has no experience of the courses. The standard, dfifficulty level, location and green fees can vary significantly. Once again, care should be taken when considering any package with regards to this as any qualified operator should be glad to work with you to customize your package to your needs.
It is very easy to promote a cheap package based on courses that are more remote and neither of great standard or condition. You may feel you are getting great value, but this only leads to disappointment, when you find out that the better courses have been omitted from your program. Ensure you ask many questions about all of the courses recommended.
With regards to transportation, most companies will provide a private vehicles seating anywhere from 6-12 people. Depending on the size o your group, try to get clarification upon the exact type, age, and safety record of transport and driver that will be assigned to you. I have seen some Thailand golf operators using 5-year old mini-vans with over 500,000 km and promoting this as VIP private transport. Insist that the vehicles and drivers are actually owned and employed by the company you are working with, and not free lance part-timers whose service, quality, safety and honesty is impossible to control. The last thing you need is to be taken unexpected rides to over priced jewelry shops, massage parlors, or other seedy places when all you really want is to have some great golfing and maximum time relaxing aback at your hotel or on the beach after your round
Finally, what level of support and back up will you receive whilst on holiday? Should you encounter any problems, it is always comfortable to know you can contact your tour agent who is there to assist you – morning, noon or night
All of these points are extremely relevant whilst evaluating your golf package. Cheapest is not always (actually never) best and you should be looking to get a package that provides the complete level of service and quality that matches your preferences and needs. A good rule of thumb is to see how you are treated before selecting your agent, that will be a good indication of the type of service you might receive once you arrive in Thailand. Also, beware of any agent using cheesy sales pitches, like a used car salesman, promising things like guaranteed money back, female escorts, "golf villas", on site tour managers, or VIP packages. These are all sure danger signs and are totally unnecessary and out-of-place in a top quality package from a reputable operator. Simply sticking to first principles, insisting on branded hotels, top courses, and company owned new transportation is all that is needed to ensure you have the most memorable and best golf vacation ever!
This last point will be the key to your happiness and satisfaction!
If you would like more information or need to reach me you can contact me at my Thailand golf vacation company. Please also leave feedback here on your experiences regarding golf travel in Thailand.
This post has already been read 9 times!