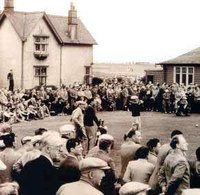 Thailand golf history is very interesting and I am sure some aspects of it will surprise many of you. Take a look at this and then when playing on some of the mentioned links, you can appreciate not only the beauty and challenge, but also the full story of where you are playing.
On this first of 2 parts, I will cover Thailand's ancient golf history, from the 1906 to 1965.
Although Thailand is perceived by many as a very new golfing destination, history shows that golf was actually played here as early as 1906 at the Royal Bangkok Sports Club course. Whist not as old as other countries many people will be surprised by this statistic.
More detailed records show that His Majesty King Vajiravudh expressed an interest in this new sport and in 1923 granted permission for the construction of the Royal Hua Hin Golf Course in Hua Hin District.
Although His Majesty was not an active participant in golf, he consented to having the Thailand Golf Association (TGA) under his royal patronage, assigning His Royal Highness Prince Hampangpetch Akrayothin to supervise the construction of the golf course as well as to serve as the first President of the Siam Golf Association.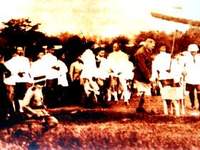 This information confirms the existence of golf in Thailand nearly 100 years ago; however, active interest and participation were not fully taken up until 28 June, 1924, when the Royal Hua Hin Golf Course opened. Upgraded in the 1980's, this course continues to be one of the most popular in the Hua Hin area.
However, it was many years before the country got the attention of the Asian professional circuit, and the Thailand Golf Association made it's officially debut in 1964, hosting the Thailand Open. Since then, the Thailand Open has become a regular fixture on the Asian Tour with awards and performances being gradually enhanced to international standards.
It was not until the 28th Thailand Open Golf Tournament that a Thai professional golfer succeeded, and Suthep Meesawat from Hua Hin, clinched a victory and became the first Thai golfer to capture a major championship. Amazingly, after such a long period without success another Thai professional, Boonchoo Ruengkij, won the same championship the following year.
I trust you found this brief Thailand golf history of interest. On Monday I will cover the up to present golf historical activities in Thailand, with some very interesting facts and information. stay tuned!
In the meantime, if you need to reach me you can contact me at myThailand golf travel company. Have a great weekend.
This post has already been read 11 times!