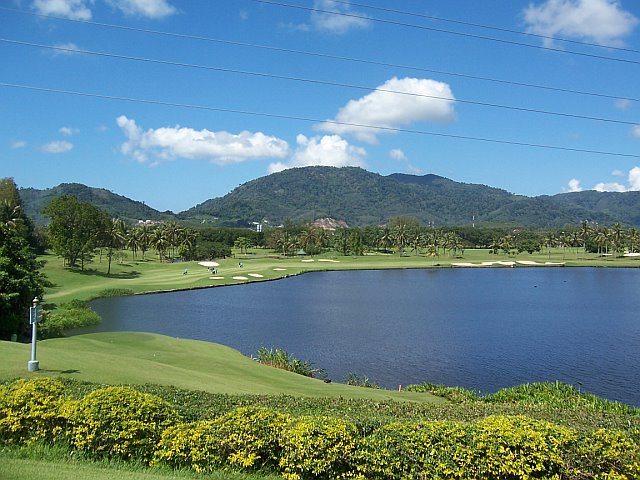 Owning a membership at of one of the golf courses in Phuket seems like a good idea to some, especially frequent golfers to the island who shun the idea of paying high green fees.

Thailand golf club memberships may be held by overseas residents and their prices are much lower than what one would pay at clubs in the USA, Europe, and Australia. Generally, the golf club membership secondary market in Thailand offers some even better deals than from the clubs directly. That is the good news.
However, like anything else, buyers beware!
Membership prices have been on a declining trend over the past year. The global economic slow down is apparent in Thailand and many expatriates are returning home and need to sell. There are very few buyers in the market, and Phuket is the worst hit area. I know of 4 high profile Phuket real estate projects that have been cancelled and put on indefinite hold.
Take note of the many Phuket golf club memberships now available and advertised in print and on the internet. The prices shown often do not include the transfer fee, back dues (can be as much as the membership itself), and taxes. These hidden fees are subject to negotiation with the seller. Make sure you check with the golf club in question about any specifics.


Regarding membership at Blue Canyon Country Club, I'd be very cautious about that due to ongoing legal disputes over club ownership / control / directorship / management.  Prices on the secondary market have fallen by approximately 50% over the last 18 months as many sellers try to recover whatever they can before it is too late. There are no membership caps, so the club just keeps adding new members and collecting additional fees as long as they can. It's a shame because it could be a great property with 2 golf courses.
Phuket Country Club is a much better option, and cheaper too. The club has long been fully subscribed and the membership prices are the most stable of any Phuket golf club. One might even say this would be a good investment, as there is little risk of declining prices due to the location and popularity of the golf course with the locals.
Loch Palm Golf Club has an interesting membership option for those who take up residence on Phuket. They sell an annual member's card that allows play at Loch Palm at greatly reduced rates and even allows a few rounds per year at Red Mountain Golf Club at a good price. If you are living in Phuket, you might want to look into this option as it is a good way to play golf in Phuket at reduced fees.
Laguna Phuket Golf Club also has memberships for sale on the secondary market, but these are harder to find as most members are also residents of the community and they seem to hold for long periods of time.
Overall, the situation is just too unstable and uncertain for me to recommend buying a Phuket golf membership. Save your funds for the time being.
This post has already been read 10 times!