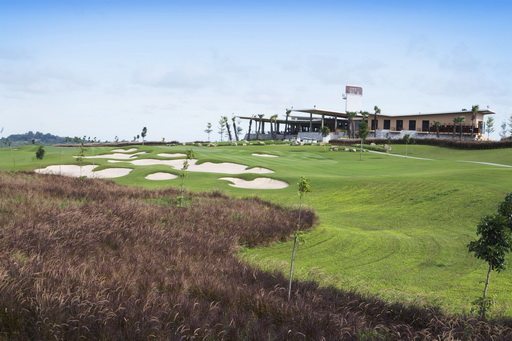 I had the good fortune of playing at Siam Country Club Plantation Course in Pattaya this week. A usual the course was in excellent condition and in fact just two weeks prior Siam Country Club Plantation Course was awarded the best conditioned course in Asia by the readers of Asia's largest golf publication.
In order to get maximum enjoyment and a good score at Siam Country Club Plantation Course I realized 4 very important points.
1.    Use your B-game: Why this sounds counterintuitive I found that playing to my weaknesses improved my score. For example, when driving I usually fade the ball off the tee. Rather than trying to fight my fade, and trying to draw the ball, I just aimed down the left side of the fairway and with my fade my drives wound up in the center ever time. This set up reasonable approach shots to virtually every green.
2.    Trust your caddie: The greens at Siam Country Club have many subtle breaks. Unless you play this Pattaya golf course regularly, it pays to ask your caddy to read the line and more importantly; listen to her!
3.    Play it forward: If you are used to hitting from the blue tees, move up to the white tees. Siam Country Club Planation Course plays very long. There are many elevated greens, long carries, uphill shots, and you get hardly any roll-out in the fairways.
4.    Stay below the hole: When hitting into the greens aim for the lowest side of the green so that you are left with an uphill putt. This will take some of the guess work out of reading the line and also avoid fast downhill putts; which often lead to 3 putts, or worse.
Follow these pointers and I guarantee you will greatly enjoy your round at this immaculately maintained and excellent Pattaya golf course.
This post has already been read 17 times!