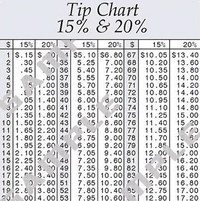 I bet you thought I would post another golf tip. The next 2 articles deal, not with golf advice, but rather with gratuities. I find this an even more appropriate discussion topic since many golf travelers to Thailand may be wondering about local practices.
Although not traditional in Thailand, you should plan to tip drivers, porters, and restaurant and bar staff and of course your golf caddies.
However, please note that the level of tipping is still extremely small in comparison to that in the US and Europe, where as much as 10 – 15% of your bill in a restaurant would be expected. In Thailand, tips are much less and the following is a guideline which will ensure you are neither offending, nor over generous whilst tipping.
In hotels, a porter will take care of your luggage both whilst checking in and leaving. A tip of around 20 baht (50 cents US) is sufficient, although if you would like to give more, then this will be gratefully received.
Whilst traveling, taxis will use a meter to charge you (do not take one otherwise) and you can to the driver a small amount on top of the fare. This is extremely minimal, and by rounding your fare up to the nearest 10 or 20 baht (25 to 50 cents US), this is more than sufficient.
Whilst eating out, restaurant staff gratuities of between 20 and 50 baht (50 cents to $1.25 US) are around the standard, although many tourists do leave a bit more since they can not believe such a small amount is sufficient. Once again, this is entirely at your discretion.
Tomorrow, in the second part of this post, I will discuss the most items most relevant to golfers, caddie and driver tips.
See you then. In the meantime, if you need to reach me you can contact me by email at my Thailand golf vacation company.
This post has already been read 10 times!