International golf vacationers are flying again, and SE Asia is experiencing a mini-surge in bookings.
Meanwhile, there is a definite change in the type of holidays these intrepid golfers are now taking.
Although many still prefer to just book a two-week trip taking in 6-8 golf courses, other players are now keen to explore local sights and even participate in professionally organized amateur golf tournaments as well.
Golfasian https://www.golfasian.com/ the leading inbound Asian golf tour operator now offers vacations to Thailand, Vietnam, Cambodia, Laos, the Philippines, and Indonesia.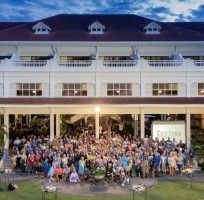 They were also one of the first to cater to the growing new trend of professionally run amateur tournaments, and they now employ over 30 people in their popular events department.
Mark Seigel Managing Director at Golfasian said, " This year we will be receiving over 2,000 international golfers from 25 countries all taking part in our tournaments in Thailand and Vietnam."
In fact, their Centara World Masters has now become Asia's largest amateur golf event with over 400 competitors in several age categories participating over seven days.
SE Asia is spoilt for fantastic championship standard golf clubs, with top designers including Nicklaus, Faldo, and Norman creating some masterpieces.
However, many of these international golf vacationers are also keen to add to the excitement of their golf tours, by taking in Vietnam's exotic beauty, Cambodia's incredible temples, or Thailand's unique culture.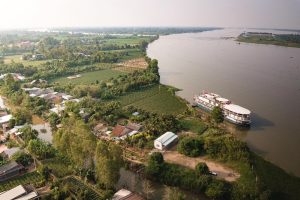 Therefore apart from some spectacular golf, Golfasian is now including side trips to local attractions including visits to ancient temples, relaxing spas, cooking schools, and even sailing from Siem Reap to Saigon on a two-night cruise on the stunning Mekong River.
All tours are designed to provide golfers and nonplaying partners of all ages with a unique and total SE Asian vacation experience.
Contact Golfasian's friendly team of travel experts to start planning your next golf holiday or chat with us 24/7.
Enjoy!!!
This post has already been read 24 times!