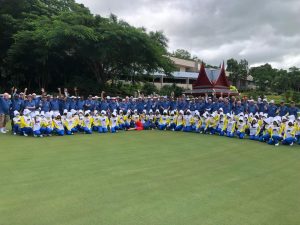 We recently caught up with these overseas golfers in Pattaya and they were telling us about the Thai caddies.
Seems they did rather well and if you haven't experienced playing a round of golf in the land of the smiles…..Thai caddies are the country's secret weapon…now's the time to book a https://www.golfasian.com/golf-holidays/ golf holiday there….Enjoy.
Click below to view the video.
https://www.facebook.com/watch/?v=1034795217569178
This post has already been read 21 times!