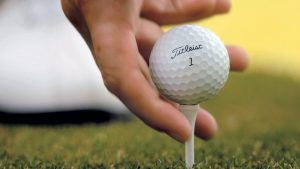 At most of Thailand's 260 golf courses, there are a number of deep bunkers, undulating fairways, deep rough, trees, and of course some tricky water hazards.
As many of us have experienced teeing off with a nice new Titleist Pro V1 is a great feeling.
However, this can all be very short-lived if your second shot goes into the lake surrounding the fairway.
What makes matters worse is when some smiling Thai pops up holding your ball.
Try getting it back is almost impossible as he knows a new Titleist Pro V1 will get him a lot more in the second-hand shop.
Collecting lost golf balls is a very lucrative and coveted job, especially if you can get a contract at a top golf club all year round.
Many end up in second-hand golf shops often on roads near the golf clubs.
Some even have arrangements to even sell them back to the golf club which will then offer second second-hand and balls in their pro shops.
This is big business especially when you think on any given weekend an average golf club could have 400 rounds and most golfers tend to lose at least one ball a round into the water.
That could work out at 400 x 260 golf courses which means a staggering 104,000 golf balls could be lost in the rough or in a lake.
Maybe a bit of an exaggeration but then you also have players losing balls during the week too.
Sobering thought, which is why one wonders if is it worth paying so much for a box of new balls when a good second-hand ball will still be good for a few birdies!!!!
Golfasian the leading Asian tour operator said many of their clients are now buying second-hand golf balls as it saves their clients a lot of money when taking a golf vacation in Thailand or Vietnam.
It would be great to hear from you about how many golf balls got wet on your last round of golf.
This post has already been read 11 times!