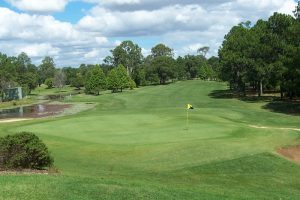 Hi, my name is Bill Donovan. I have played golf seriously for 34 years. My current handicap is 10 and I am a member of Pacific Golf Club at Carindale in Brisbane. Pacific is an 18-hole championship golf course in a parkland setting, with water on 16 of the holes. It is a very challenging layout.
This is my 6th trip to Thailand and my 3rd trip to Hua Hin. Our group, 6 males all from pacific Golf club, have been to Hua Hin 3 times, Pattaya twice and once to Chiang Mai. Hua Hin is our favourite golfing destination in Thailand. We have booked the last 5 trips through Golfasian and they have been fantastic. Our last 3 trips have been booked through Fai at Golfasian and she has done a terrific job. Many years ago, one of our friends went to Thailand and absolutely raved about how good everything was and this prompted us to organise a trip.
Most of our trips involve 6 games of golf. We play 2 games then have a rest day. We normally go there for 10 days. Thailand is fantastic, the people are friendly and always happy, the food is fantastic (even in the street stalls) and the beer is also relatively cheap. Accommodation is really good and we always try to get a hotel near the entertainment areas so it is an easy walk home. Through Golfasian, we always have breakfast at the hotel, then lunch at the golf course. The meals at most of the club houses are great and what better than to have a shower and change, then a cold beer with a nice lunch to recharge.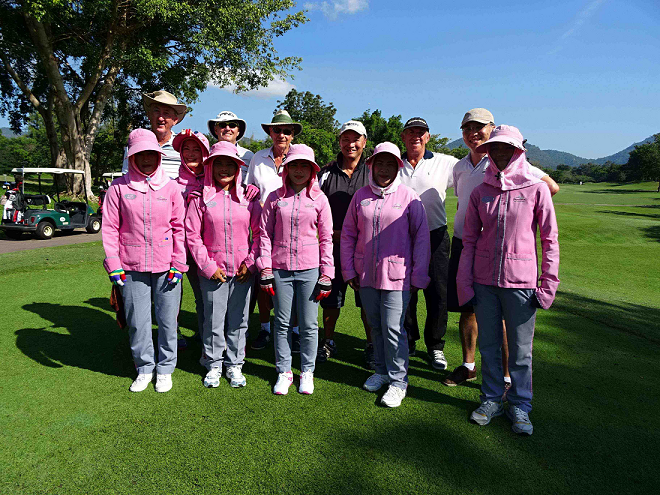 Our group really enjoyed the golf courses, the caddies, the course designs/layouts; bottom line, there is nothing to not like about the whole experience. We have done trips to Singapore and Malaysia but prefer Thailand. We always schedule our trips in November hoping that it may be a bit cooler, and fortunately our last trip was really good, as it can get very hot. The caddies are great fun but also quite knowledgeable mostly. After a couple of holes they know your distances and what club to hit, and are also good green readers in the main. Our favourite Thailand golf course is Black Mountain in Hua Hin. It is just a great course in terms of conditioning, design and overall presentation. Realistically, we haven't come across a 'bad' course yet. I was a bit disappointed with Burapha as my logic is, when travelling for golf, you want to play great courses and designs. I found Burapha a bit boring. The last trip we played mainly "ambrose" and "3BBB" stablefords, which made the trip very relaxing, and not too competitive. On one ambrose day, my group had 7 birdies in a row!!
After golf we always went for a massage. I usually had a traditional Thai massage and they are fantastic. We tell the masseuse that we are in Thailand playing golf so they tailor the massage more along sports lines. If we finished golf early, we would either go shopping or have a swim in the hotel pool. Each night we all went out for dinner at various restaurants and the food is great and not expensive. After dinner, we sometimes went to the markets shopping and some of the group continued on for a few drinks and games of pool, while the others went back to our hotel In Chiang Mai. We went on an elephant trek and some did the Tiger temple on a day off.
Despite all the visits we'll be back for more…and always with Golfasian.
This post has already been read 13 times!