The picture at the head of this article is of Tiger Woods after one of his 8 victories at the Arnold Palmer Invitational played at Bay Hill. The phrase "This course really suits his eye" is mostly used by golf commentators on US television networks about professional golfers on the Tour. They are almost always referring to a player who is returning to a tournament venue as the defending champion. The premise is, this player has won here fairly recently and is therefore filled with positive memories. Therefore, no matter how well or poorly he has played during the past 12 months all those "pictures" in his mind of birdies, chip-ins and one-putts will give him (or her) added confidence…it will all come flooding back and the tempo, swing and optimism will follow. I'm sure this is true, but I'm not so sure this is the whole story, and what if anything can we amateurs take from this and use to our advantage?
Whether you appreciate it or not, we all have courses that suit our eyes and afford us the chance of a better score on the day. I'm guessing most readers will hit the ball left to right; did you know that Jack Nicklaus-designed courses favour a left to right ball flight as he did? Notables are; Springfield in Hua Hin, Laem Chabang near Pattaya, Legacy in Bangkok, Kirimaya in the Khao Yai National Park (narrow fairways and tough) and Mission Hills in Phuket. These quality courses may unlock a positive swinging day that brings you back time and again.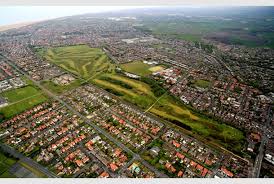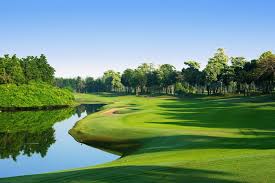 There may be other influences that would build positivity from the opening tee shot, and lead to a good round. I love to play in beautiful surroundings and would rather avoid electricity pylons and other signs of Man's presence. One of the best courses in the world (ranked 57th), Royal Lytham, home to the Open Championship (British), is a superb links-style course bordered by a housing estate and railway line which never really "did it" for me. If I'm going to play links golf, I'd much prefer it to be at Royal Dornoch in a far more remote and wild part of north western Scotland; the course is a great favourite of Tom Watson. In Thailand, arguably the country's most prestigious and best-conditioned course, Amata Springs, is similarly surrounded on one side by an industrial estate which for me is a big turn-off. I would rather play at a far more humble, though picturesque course such as Lam Lukka north of Bangkok.
A Thailand golf round is about the overall experience, perhaps having a caddie for the first time or enjoying a cold drink every 3 or 4 holes at the excellent refreshment stops.  Banyan and Black Mountain in Hua Hin do this particularly well (in fact they do pretty much everything very well which is why they are so popular). Chiang Mai provides much cooler weather in the months Nov-Mar and has superb courses so maybe that's where your best golf lies? Finally, be smart about the tees you select…the championships tees are there for the pros; leave them to it!
When you are choosing courses and destinations to play in Thailand a balance of considerations makes sense, but give some thought to the courses themselves and ask for advice about how to match your skills to get the best from your day.
This post has already been read 14 times!