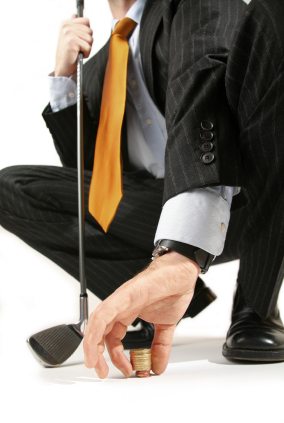 With positive signs that the global economy is at last showing signs of improvement, many companies are now scheduling overseas trips to Thailand again
But with a close eye on the bottom line costs, Thailand travel budgets are tight and gone are the chances of grabbing a few extra nights at the Oriental in Bangkok to fit in a couple of rounds with the local VP or Sales agents!
Golf and business in Thailand however are still a great way of clinching that business deal or renewing contacts and Thailand as the world's lowest cost premium golf destination is again factoring high on the golfing executive's radar screens.
So with this in mind I was curious to find out exactly what were the options of conducting a bit of social business around golf while traveling in Thailand and on a tight schedule.
Flying around Asia is now almost as cheap and as easy as catching a train, so trying to fit in some Thailand golfing activities is still feasible with some creative scheduling.
Floodlit golf availability in Bangkok means a different slant on the business dinner. Certainly it is a known fact that the many Asian businessmen love to fit in 9 or 18 holes at night in Bangkok before grabbing a plane back home overnight. Night golf options in Bangkok include Summit Windmill, Bangkok Golf Club, Pinehurst, Panya Indra, and Cascata. Of these I personally prefer Panya Indra as it is the nicest facility. Others also enjoy Pinehurst which is known to have the "best" night shift caddies in the Kingdom.


In Phuket some golf mad businessman have even financed a new 9 hole floodlit golf course and 56 bay driving range on the south of the island near Chalong called the Phunaka Golf Club. Their rates are very competitive, and they even have even Karaoke entertainment all open day and night. Ok it isn't St Andrews but there are some interesting links style holes, designed I understand, by that clever chap who created Red Mountain also on the Island of Phuket.
Other Thailand night golf options include the excellent Jack Nicklaus layout at Laem Chabang in Pattaya, the 9-hole downtown course at Star Dome in Chiang Mai.
So wherever your business in Thailand may take you to, a few hours after your meeting is all that's needed to get in a little golf and perhaps close that big deal that you came to Thailand for anyway.
This post has already been read 11 times!