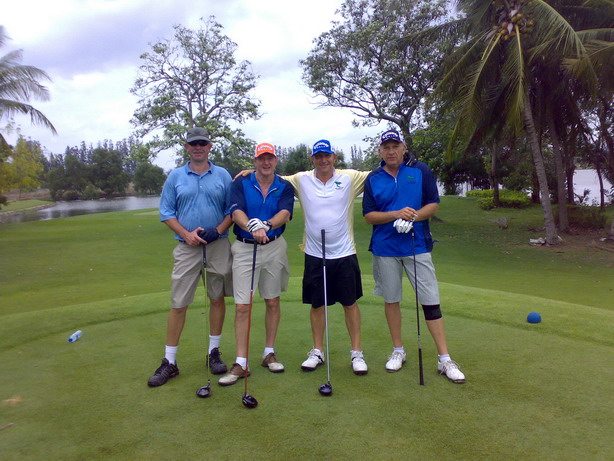 Here is the final segment of the 12 reasons for a Thailand golf holiday article.
10. Accommodation. I know of no other place, be it for golf or not, that has a better selection and offers a better value of accommodations than Thailand, Even 3-star hotels are generally clean and comfortable with good facilities and represent great values. You have a wide choice according to your budget, from stunning 5 star resorts to small Thai style beach bungalows, and everything in between.
11. Tuition and Practice. Many of the golf courses in Thailand have excellent practice facilities, and there are also plenty of driving ranges in the main city centres. Numerous teaching golf pro's are available and it is relatively easy to book tuition, or even a practice round with the pro, at a fraction of the cost in most western countries. Many Thailand golfing visitors take the opportunity whilst they have time on their holiday to hone their games.
12. Combine Business With Golf (Company Meetings / Conventions). Most hotels in Thailand have facilities to hold business meetings and, again, you can get great value for money. Combining your company meeting with a few days golf, or even a golf tournament for your colleagues, suppliers, or clients, can be a useful bonding exercise – provided, of course, you let the boss win!
Now how is that for a dozen reasons for the world's greatest golf holiday destination, Golf Amazing Thailand!
This post has already been read 9 times!