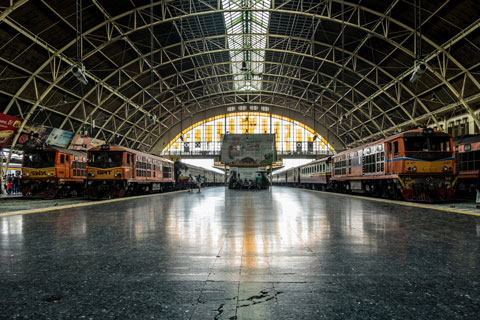 Photo by Robert van der Sluijs on Unsplash
Local airlines often see us golfers as rich pickings when we check in with our golf bags, happily to charge us the excess baggage charge just for a 90-minute flight.
So recently I decided to combine my short vacation to Penang, with an overnight train trip from Bangkok. Instead of flying decided to let the train take the strain.
Therefore, adding to the adventure, and saving a bundle as well, I decided to travel from Bangkok Thailand to Butterworth in Malaysia and back on the express train known as Ekspress Antarabangsa.
Sleeper Cars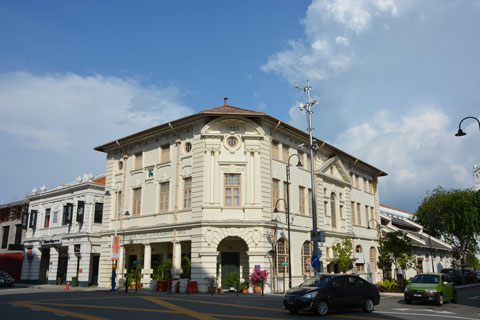 Photo by Sandip Roy on Unsplash
I booked their 2nd class air-conditioned sleepers on train number 35/36 which are provided by the State Railways of Thailand. At Hat Yai they uncouple the two sleeper cars and a Malaysian loco takes you down the track to Butterworth and the short ferry to Georgetown, Penang.
During the day you have a wide seat all to yourself. You can slide your case under your seat.
If you think ahead and take a small travel golf bag, then you could slide it under your seat as well or give it to the friendly cabin attendant to look after, with a small tip.
The sleeping car waitress comes around at 6pm and you can order lots of wonderful Thai dishes washed down by cool beer served at your seat.
After dinner the stewards will create a very comfortable queen size bed with clean sheets and a blanket, by cleverly folding your day seats.
Curtains provide privacy and you can also curtain the window too or like me watch the world drift by at night. It is a good idea to ask for a low berth as the top bunks are a bit small with no window.
When the train reaches the Thai Malaysian border, you just to go through customs before trooping back onto our two-coach train for the final run into Butterworth arriving around 1pm local time the next day.
Some passengers were getting off at Surat Thani and Chumporn to catch ferries to Koh Samui and further afield. You can break your train journey, but need to buy separate tickets.
Hilly Course in Penang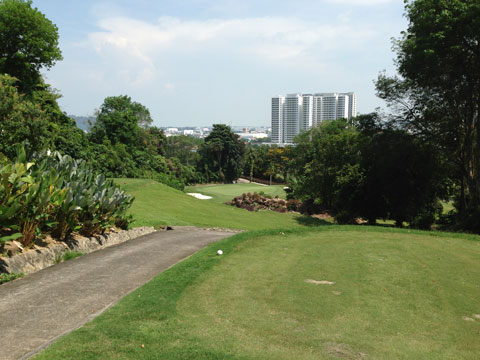 Penang Golf Club
Georgetown was great and it is good idea to hire a bike as it is fairly flat.
I also managed to fit in some golf at the hilly Penang Golf Club. A fairly hilly 18-hole course, it measures 6,393 yards with Bermuda grass on the fairways and Tif Eagle on the greens. First opened in 1984 the new owners re opened it in late 2012 after a major face lift.
If you have time there is another course on the mainland 20 minutes from Penang Bridge, called Penang Golf Resort. It is a 36-hole golf resort designed by Graham Marsh.
Travelers of All Ages
On the return trip, the train left at 2.30pm from Butterworth and eventually rolled into Bangkok the next day at 12.30pm.
I met people of all ages from European back packers to a retired executive from Arizona, and actually swopped stories about the general art of travelling around South East Asia.
Great adventure and very cost effective for a side trip.
Written by Mike Bridge
On-Line Editor of Thai Golf News, The Pattaya Golfer and Member of the International Golf Writers Association (ITGWA).
This post has already been read 13 times!