Back home, you get used to playing regularly at your local golf club. Same pairings, same fairways, same challenges, same cold weather, so there are no surprises along those 18 holes.
Therefore, it is not only great fun to take a vacation in a tropical climate, but also it comes with the thrill of playing on completely new and different courses.
Just arriving on the 1st tee at an Asian golf course feels so different.
First there are your surroundings, which are completely different from say your average golf course back in Europe.
Palm Tree Golf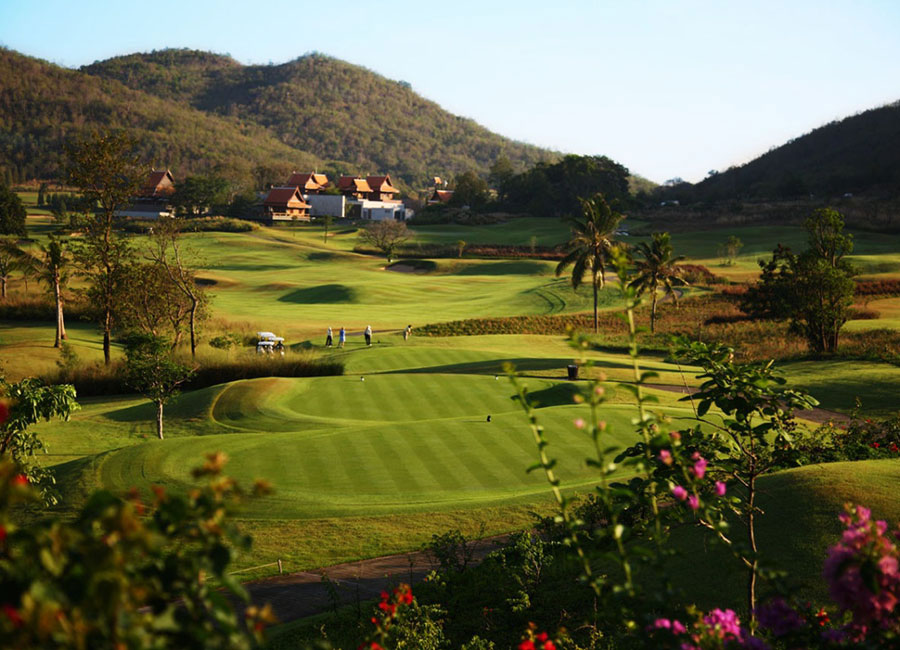 Take just the vegetation…no pine trees, no muddy fairways, no snow here… but Palm Trees, pineapples growing by the greens, dry green fairways, even the aroma from the local flowers smells different.
Then there are the local animals, with unusual colorful birds, beautiful butterflies, water buffalo and even the odd monkey or three thrown in too.
Asian courses come in a large variety of shapes and sizes, from challenging mountain layouts, links style tracks to the beauty of playing alongside the clear blue seas.
Zoysia, Bermuda and Paspalum grasses will be novel at first, but are ideal for the Asian climate and certainly will help your game. And if there is a tropical downpour, no worries, as these courses have incredible drainage to cope.
Smiling Caddies
And let's not forget the novelty of playing the 18 holes, assisted by a smiling caddie who will carry and clean your clubs, and read the greens like a paperback, leaving you time to lower your score.
But perhaps the most memorable part of your vacation will be the excitement of getting to the tee box and seeing the Thai countryside spread out down below or the Vietnamese temples in the background beside the green.
Asian Experience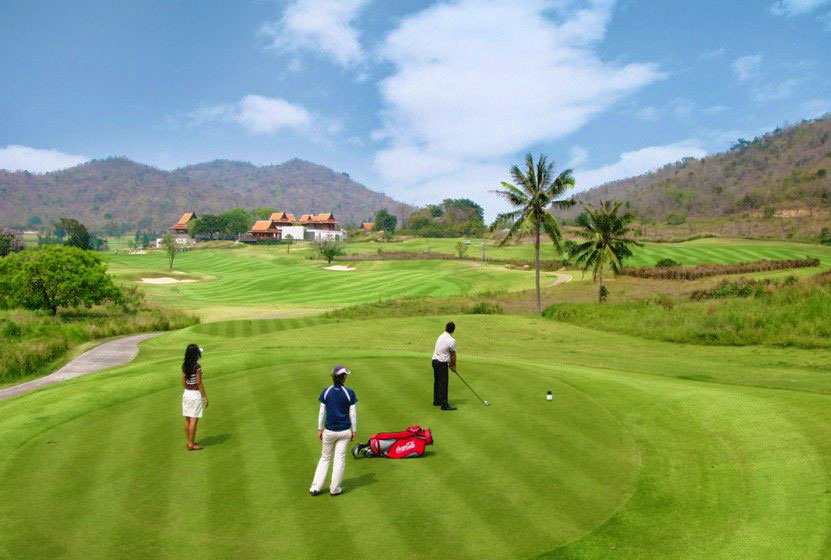 The lakes, bunkers, elevated tees, boulders and even the odd tree in the fairway, all add to the Asian challenge.
Asian courses have been created out of jungles, pineapple plantations, airfields even disused tin mines, and the creativity of their designers knows no bounds.
What a pleasure to be able to play your round in the warm sunshine, along with a cool breeze and a few birdies thrown in for measure. Hard to beat an Asian golf vacation.
Written by Mike Bridge
This post has already been read 15 times!