Here is an excellent article written by Anthony Gorman , a great instructor at Wilding Golf Thailand. I have used this tip with great success especially from catchment areas off the side of elevated greens. You can find many holes like this for example at courses such as recently upgraded Muang Kaew Golf Club in Bangkok.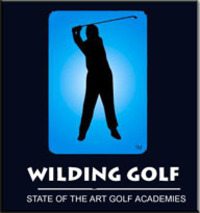 This is a shot that Tiger Woods used for the first time in the week of the 1996 US Open at Oakland Hills. On the 18th hole in the third round he tried this shot for the first time and chipped in. He has used this shot many times since to great effect including holing out 3 times at the Quad Cities in the same year.
Play this shot when your ball is in short rough around the green or in the fringe. Do not try this shot if your ball is buried in the deep rough, only if the lie is good and you can make clean contact. This shot is particularly effective because the broad sole and large face of the 3 wood makes it easy to make good contact while it does not get caught in the grass. Also suitable are the 5 wood and even today's new generation of Hybrid clubs.
Four key points for playing the 3 wood chip:
1. Grip down the shaft almost to the graphite/metal. This will let you stand close to the ball and make the club feel lighter also.
2. Keep left hand relaxed and weak through the swing.
3. Take the club away low so it brushes the grass and then use your wrists to as you come back to impact.
4. Accelerate through impact and keep the back of your left hand moving towards the hole.
Next time you are practicing your short game try this shot, you may be surprised at the control and success you have with it.
Anyone wishing to contact Anthony at Wilding Golf can do so by email at thai@wildinggolf.com. I can whole heartedly recommend Wilding Golf to anyone interested in taking a few lessons or a full course while in Thailand and already often package their instruction with some great golfing to make a complete holiday programme.
This post has already been read 8 times!