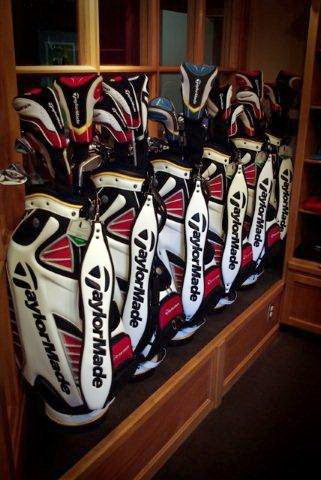 Many golfers ask about packing their own golf clubs when coming to Thailand.
My advice is this: If your Thailand trip is mainly for golf, you will be happier using your own, full set of 14 clubs. You will feel more comfortable, confident and not have to get used to anything new, thus promoting better scores in the process. A trip arranged by a specialist and licensed golf tour operator, will include transfers. Moreover, company drivers/guides will take all the lugging out of the luggage process ensuring your clubs are moved from airport to hotel to golf course throughout your Thailand golf tour. Additionally, on most airlines the golf tour packager you have used will be able to get you extra luggage allowances, so you do not even need to pay anything for having your own golf clubs along with you in Thailand.
On the other hand, if you are traveling to Thailand more for sightseeing, business, or have arranged your own golf and transfers, then I would suggest renting clubs at each course. Thailand golf courses all have golf clubs for hire and the better courses like Blue Canyon on Phuket or Black Mountain in Hua Hin for example regularly stock the latest equipment from brands like Titleist, Cobra, and Taylormade. Costs vary from around $30US to $40US per set per round.
Hot Tip: Beware of any local "pro shop", golf store, golf tour operator, club fitter, or other person claiming to sell or worse rent the latest clubs at costs too good to be true. You can be sure they are 100% fakes!
This post has already been read 12 times!