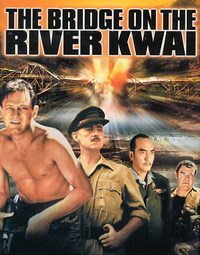 Kanchanaburi (River Kwai) golf will be the subject of my next few posts. I hope you find the information useful and interesting as golfing in this area has been kind of a secret, at least up to now.
Golfing in the Kanchanaburi or River Kwai Valley is something of a well-kept secret. It is well worth the 150 km. drive out to the west of Bangkok to Thailand's fourth largest province on its borders with Myanmar (Burma).
Once there you can experience golf on some fine courses set against a backdrop of rugged natural beauty. Formerly a jungle wilderness, the area is also important historically as it is the site of the infamous bridge over the River Kwai built as part of a railway to Myanmar during World War II by the Japanese Army using allied prisoners-of-war
En route to Kanchanaburi (or indeed to Hua Hin), or on your return journey, I recommend that you make the slight detour to play two hidden gems.
Dragon Hills Golf and Country Club is a personal favorite of mine, designed by Jack Nicklaus, Isao Aoki and Jim Engh, and one of the best courses in Thailand. It is located in a remote area, seemingly in the middle of pineapple plantations, and is set in beautiful rolling hills and valleys, with large, undulating greens and well-placed hazards.
Royal Ratchaburi Golf Club, near to Ratchaburi City and designed by well-known local architect Artanan Yomchinda, is a hilly course set in pretty countryside. Sloping greens and rolling fairways provide challenging golf. We locals consider this one of the better courses in the area.
In my next post I will review of the lesser know course choices in the area as well as go on to provide advice on lodging and a little more about the area history and geography. All of this I am sure you will find very interesting. In the meantime, if you need to reach me you can contact me at my Thailand golf vacation company.
This post has already been read 13 times!