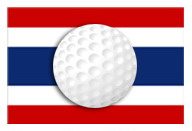 As you have probably heard Bangkok airport has been closed for one week due to political demonstrations. This has obviously greatly inconvenienced many golfers who were here at the time and others who had been planning to visit Thailand in November and December.
Fortunately, yesterday the Thai Constitutional Court ruled that the Thai Prime Minister must step down and the ruling party leaders are banned from politics for 5 years due to vote buying and fraud in last year's elections. The government has said they will honour the court's decision. As a result, the anti-government demonstrators ceased their protests and today have left the airports. The airport is actually already operating cargo flights, and passenger flights are to resume over the next 1-2 weeks, if not sooner.
What does all this mean for the 2009 Thailand Golf Season?
The Thai government problems has not only seriously caused great political instability, but also tremendously damaged the country's international standing and reputation. The loss from cancelled golf tours is enormous, indeed as much as that of Thailand's image as one of the ultimate golf destinations in the world. More than 350,000 passengers, albeit not all golfers, have reportedly been inconvenienced in Thailand since the closing of the airports. Countless foreign golfers who never had a chance to come due to cancellations of their flights voiced their disappointment.
A good golf destination and a solid value for money reputation have taken Thailand years to develop. Sadly, it has been put into question this past week and may take a long time to recover.
Well this of course is the doomsday scenario. In my opinion and what most overseas golfers I speak to are saying is that they still want to golf in Thailand, even it means delaying their trips to later in the month or into early 2009. Potential newcomers may decide to go elsewhere this year, but knowledgeable golfers are not easily deterred. For them, the overwhelming positives of Thailand as a golf haven outweigh the drawbacks brought into attention by the airport closings this week.
Now, let's all hope the situation here quickly returns to normalcy and golfers from world over can once again enjoy their winter golfing in Thailand.
This post has already been read 12 times!