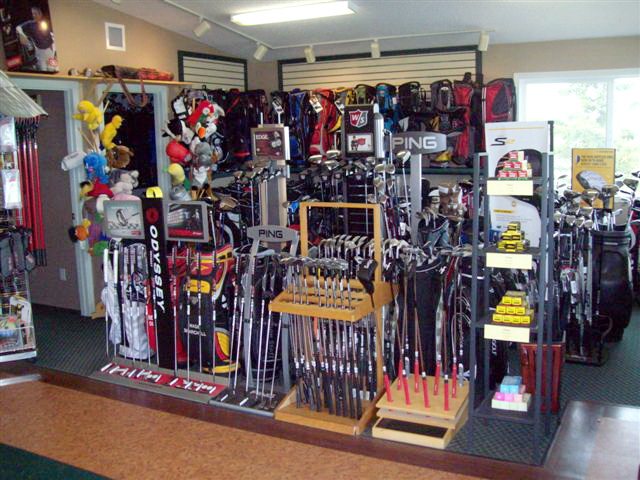 Many people ask me if it is a good idea to buy new clubs on their Thailand golf holiday. My short answer is NO and here is why not.
1.    Cost: Golf equipment prices are generally lower in the USA, Europe, and Australia as compared to Thailand. This is due largely to the import duties on sports equipment. However, golf consumables and apparel like gloves, hats, bags, shirts, and towels are all very reasonably priced in Thailand. These all make great presents for yourself or your friends at home, so stock up during your Thailand golf trip.
2.    Selection: There are around 1 Million Thai golfers which makes the local market only a fraction of the size of the USA (20 Million), Europe (10 Million), or even Australia (2 Million). The selection of makes and models on offer here are more limited than you will find at home. Unless it is a special Asian brand that is not sold in your home country, then I suggest selecting the exact make and model you prefer at a golf store near where you live.


3.    Specifications: Most original golf equipment sold in Thailand is manufactured to Japanese specifications. This means lighter swing weights, smaller grips, and more flexible shafts. If you are small, you might prefer this. However, most western golfers being larger in size would be better serviced with clubs made for their builds and swings.
4.    Authenticity: The last time I visited Thaniya Plaza in Bangkok I found some great deals on second hand clubs. At the same time I also found new authentic clubs and new "copy" clubs, all of which, other than price, looked the same to me. In other words "buyer be where".
5.    Returns: Just in case your new clubs need to be exchanged or repaired it will be very difficult for you to get service after you return from Thailand.
For sure, there are deals to be had on original golf equipment across Thailand and I have seen some great discounts on discontinued models from all of the major golf equipment manufactures. However, this is the exception, not the rule.
In most all cases you will be better off buying new clubs before your Thailand golf holiday, giving the new sticks a try at the range (or indoor facility if winter), and bringing your own set with you. Use your shopping money to buy made in Thailand golf apparel and accessories and bring back your new holiday golf purchases as gifts for all your friends. They might just ask you to help them organize, or better yet come with them on, another Thailand golf tour.
This post has already been read 27 times!