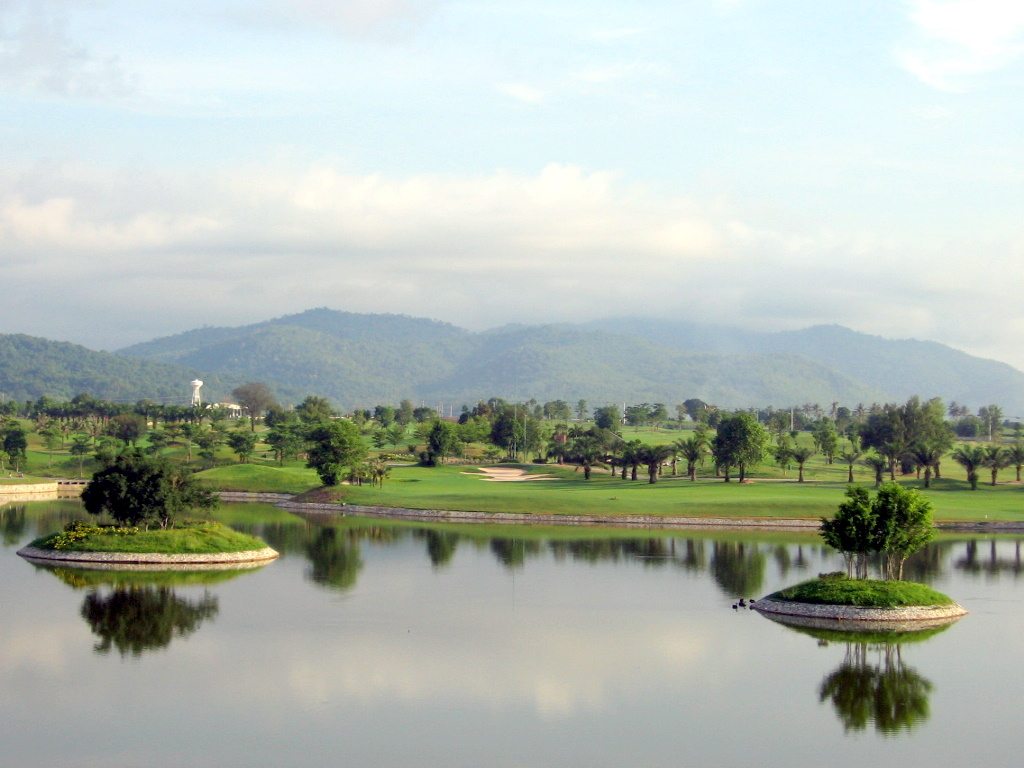 Actually ANY time is a good time for a Thailand golf holiday, as the courses stay green, the weather stays good, and the locals keep smiling all year round.
For most golf travelers however, travel dates are dictated by work schedules and family matters and preference is to get away to a warm sunny place when it is cold and dark back home. But if you are flexible read on…
You might be surprised that I often suggest the current season (August / September / October).  Here is why.
WEATHER
Travel guides will tell you this is the 'rainy season' and one look at weather averages will confirm that. What the rainfall statistics don't tell you is that the rains are generally limited to brief passing storms in the late afternoon or early evening hours. Thus plan for morning tee times and you likely won't have any problems.
Some days it can rain really hard … for 15 or 20 minutes.  Then a bit later the skies clear, the courses drain quickly, and golfers are back going about their business. As a result while brief delays are not uncommon, it is VERY rare that Thailand golfers get rained out completely. I have been golfing in Thailand for 15 years and only have been rained out twice.
And Thailand golf courses have on-course shelters with refreshments, tables and chairs, and restroom facilities every 3 holes. So if the rains arrive just head for the nearest one, order the beverage of your choice, and have a seat.  Chances are good by the time you finish the rains will be coming to an end.


COST
Golfers coming before November 1st can also take advantage of low season pricing at both hotels and golf courses. In some cases Thailand golf courses drop their green fees to as low as 25 USD to attract golfers during the low season. Hotels particularly at beach destinations such as Phuket and Hua Hin are priced significantly lower than during the winter high season months when large numbers of European, North American and northern Asia travelers arrive to escape the cold.
CROWDS
Maybe the best part of coming before November is that you might just feel like you have the Thai golf courses all to yourself.  Bangkok golf courses are crowded on weekends with local members, but during the week it is not uncommon to play 18 holes with nobody in front of you or behind you.  In Phuket or Hua Hin tee times are easy to secure any day of the week. As a bonus, for those of you who like a little entertainment when golfing in Thailand, options are much better during this time of the year too!!!
So there you have it. Plan for anytime and you will enjoy golfing in Thailand. Come before November and you will save money, have the courses to yourself, and be assured of a great time!
This post has already been read 14 times!