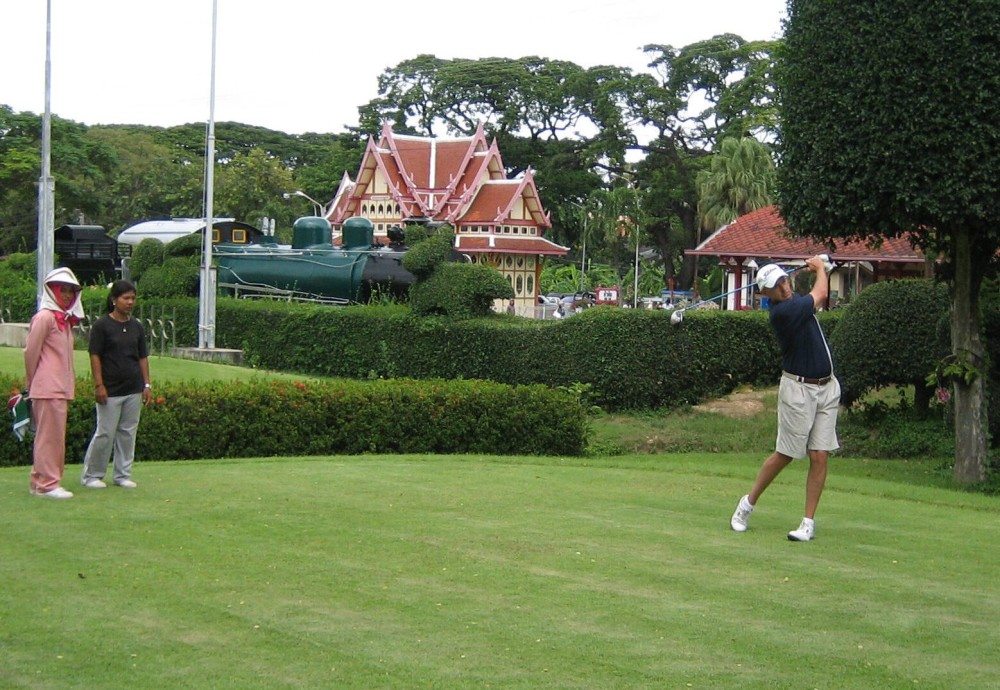 Recently I have been spending more and more time golfing in Hua Hin. It seems that this seaside resort is living up to its billing as the "home of golf in Thailand" as the eight area courses put efforts to continually better themselves.
Here is a case in point. Earlier this year Black Mountain was voted 98th best golf course outside the USA by Golf Digest. This was the first time any Thai golf course has made it to the list and you would think that Black Mountain would pause to celebrate and rest on its laurels. No however, immediately following the award Black Mountain embarked on an upgrading program. Improved landing on holes #1 and #9, new tee boxes on holes #4 and #9 and elimination of blind shots on holes #9 and #18 are all being added to the golf course. At the same time Black Mountain lowered their prices by 50% until September. This is great example of an award winning course putting their golfer's satisfaction ahead of short-term profits. 
Play Black Mountain now to see what all the buzz is about and while you are there give the new par-3 a run to top off a great 27-hole day. The latter is the only Thai golf course where caddies are NOT compulsory, saving even more money for golfers who prefers to carry.
Next is Majestic Creek Country Club. This old course in the foothills above Hua Hin has been known by locals as one of the best layouts in Hua Hin since it opened in 1993. However, over the fast few years the course has been on shaky grounds as the aging Zoysia greens play slow and the clubhouse took on the character of old school house. The Majestic Creek owners have taken note and all 27 greens are being re-grassed with Bermuda turf and the re-built clubhouse is dramatically better than what it was, albeit still not up to award winning standards. With this kind of continuous improvement Majestic Creek Country Club should be ready in spades for this year's high season.
Third up is Banyan Golf Club. Here's a Hua Hin golf course where the superintendent, operations people, and management really know what they are doing. Most golf courses go through ups-and-downs through the year as weather and maintenance play havoc on course conditions. Banyan Golf Club however gets it right. Playing conditions have been excellent right from the first of the year and continue to be so now. Greens run fast and true, balls sit up nicely through the fairways and even the rough and flower beds are always manicured.  Add to this the golf promotions on offer from May to September, great service and staff, and fantastic Mulligans Pub to enjoy a cold one (or two) after your round), and I can see why Banyan continues to be the most requested Hua Hin golf course throughout the year.
Finally, there is the upcoming Hua Hin Golf Festival. During the months of August and September green fees at all of the Hua Hin golf courses are only $25 – $30 US dollars. This makes golf in Hua Hin affordable for everyone seven days a week.  With that in mind you might want to be on the Hua Hin fairways next month. I know I do!
This post has already been read 10 times!