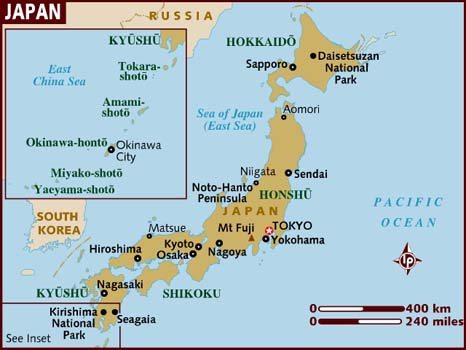 Here are my rankings on the golfing in these 2 countries on a scale of 1-10 with 10 being best.
Quality (30%)
Japan (7): The country has over 2,400 golf courses from North to South. Unfortunately, the best clubs are private, so make sure you call ahead to see if unaccompanied visitors are allowed. Some of my favorites that do allow visitors are the Fuji Course at Kawana Hotel and Taiheiyo Club Gotemba Course.
Thailand (7): The vast majority of golf courses in Thailand are open for daily fee play. Some of the best in this category include Siam Country Club (home of the Honda LPGA) and Riverdale Golf Club. The best golf courses are all part of Golf In A Kingdom.
Service (25%)
Japan (7): If you want to golf in less than 8 hours, then golf in Japan is not for you. Of course this includes 18 holes of golf with a 2+ hour break in between for lunch, sauna, and a change of clothes. Not bad actually if you want to experience real Japan.
Thailand (10): You meet friendly locals all over Thailand. A good example is the caddies which are standard at all Thai golf courses. Try playing without a caddie after you get back from a Thailand golf holiday and you will see what I mean.
Golfing Experience (25%)
Japan (6): Many of the golf courses in Japan are known for their beauty, scenery, and perfect course maintenance. There are many unique activities that add to the Japan golf experience such as outdoor spas, sightseeing, and varied Japanese cuisine.
Thailand (10): Thailand is a top destination among tourists of all sorts. Its famous beaches, sights, and cultural attractions all add to the overall golf experience. Every golfer should try a Thailand golf trip to experience golf in A Kingdome first hand.
Value For Money (20%)
Japan (5): Golf in Japan can be reasonable or expensive. There are many unknown courses with low green fees to choose from. However, the famous ones and better resorts during the warmer summer months start to get very pricey with $200 green fees not uncommon at the best courses.
Thailand (8): Accommodations, transportation, dining, and entertainment are all affordable in Thailand. This combined with reasonable green fees make overall trip costs to be lower than expected and an excellent value-for-money.
Overall Verdict (100%)
Japan (6.35):  Japan is an interesting golf destination and can be on the bucket list for world golf travelers who want to experience golf in all corners of the globe.
 
Thailand (8.70): Thailand wins easily over the Japan due to the wider appeal across all categories. Ironically, Thailand is so good that Japanese make Thailand their number one international winter golf holiday destination.
Stay tuned for the next world golf challenge to see how Thailand stacks up against other golf destinations. Let me know if you want to see your country included in my survey.
This post has already been read 12 times!