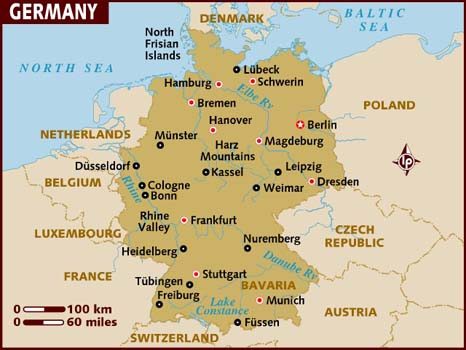 Here are my rankings on the golfing in these 2 countries on a scale of 1-10 with 10 being best.
Quality (30%)
Germany (6):  Since the 1980's many new golf courses have been built and the golf in Germany has flourished. There are now more than 600 German golf courses across the country including hundreds of excellent ones and a handful of outstanding resorts. The Sport & Spa Resort A-Rosa set among pine forests is one of the best examples with the Nick Faldo 18 being the best of the 4-course (63 hole) lineup.
Thailand (7): Thailand has 250 courses spread out across the country. Every major designer is represented and the Jack Nicklaus courses at Laem Chabang in Pattaya, Springfield in Hua Hin, and Mission Hills Phuket are among the most popular. Other excellent courses include Siam Country Club in Pattaya and Black Mountain Golf Club in Hua Hin.
Service (25%)
Germany (5): Outstanding hospitality is far from synonymous with Germany. However, the unique character of each region makes for memorable golf trips nevertheless.
Thailand (10): Thailand sets the standard for service excellence and this extends to the golf courses as well. From the well-trained caddies to the bell boy at the hotels, outstanding service with a smile can be counted on. It is no wonder Thailand is nicknamed "Land of Smiles".


Golfing Experience (25%)
Germany (8): Germany is best known for its many attractions, beautiful countryside, historic cities, famous beer and traditional food. This along with some excellent golf makes for unique golf experiences for any visiting golfer.
Thailand (10): The Thai golf experience is hard to describe. There are many reasons why Thailand is Asia's biggest golf holiday destination and every golfer should try a Thailand golf trip first hand to find out why.
Value For Money (20%)
Germany (5): Golf in Germany is generally an expensive proposition, especially during the summer months when most Europeans travel. Adding to golf trip costs are high prices at the better resorts as well as fine dining establishments throughout the country.
Thailand (8): Thailand golf holidays are still affordable, albeit the green fees have risen steadily in the past few years. Accommodations and entertainment however is reasonably priced. The best golfing values can be found during the months of August and September where low green fees can be found at almost every Hua Hin golf course.
Overall Verdict (100%)
Germany (6.05):  Germany has become a great alternative for a fascinating European golf holiday. If not for the short season and high prices it would attract many more holiday golfers.
 
Thailand (8.70): Thailand wins over the Germany due to superior service and wider appeal to golfers from all over the world. Many a golfer visitor has chosen to make Thailand their home away from home.
Stay tuned for the next world golf challenge to see how Thailand stacks up against other golf destinations. Let me know if you want to see your country included in my survey.
This post has already been read 12 times!