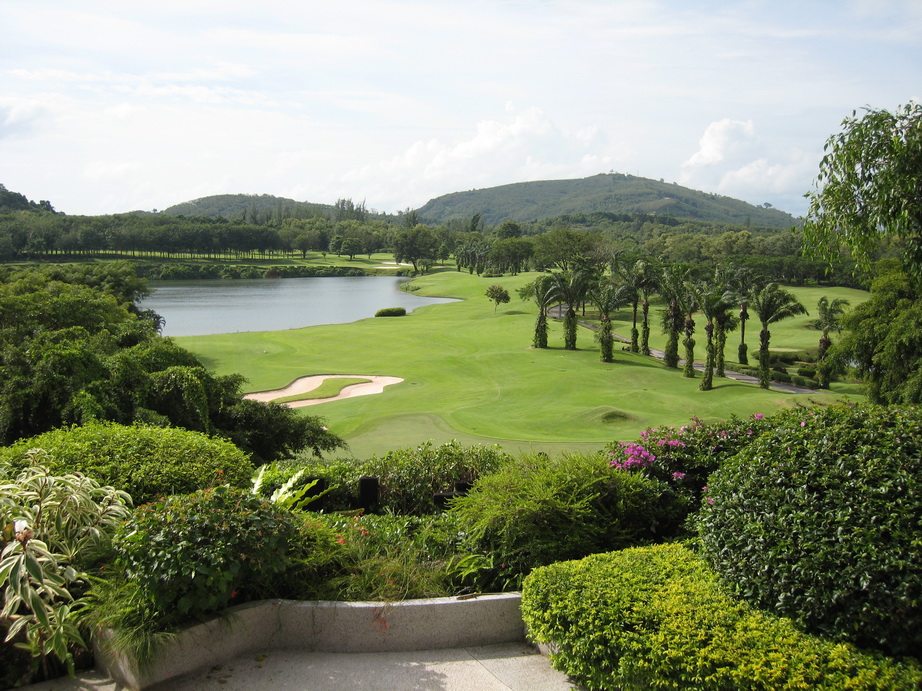 Here is the fifth of my top 10 Thailand golf courses.
Blue Canyon Country Club, Phuket
The island of Phuket, one of the world's top tourism destinations, also has a worthy reputation for golf. For the past 20 years Blue Canyon has been a highly sought-after golf destination for visitors.
Located near Phuket's international airport, Blue Canyon Country Club's Canyon Course was the original 18 hole layout and leaped to fame when it was selected as the venue for the 1994 Johnnie Walker Classic. Since then the same tournament has returned 2 times with Tiger Woods winning in 1998 with a comeback from behind victory to beat Ernie Els in the final round.
On that day Tiger drove the par-4 13th Canyon hole for eagle and achieved a feat that amazes me and every other Phuket golfer I know. Tiger then went on to birdie the following par-3 14th, which is also the signature hole. Playing from the elevated tee to its island green this hole one of the most beautiful, while also challenging par 3's in all Thailand.
Cradled in a 720-acre verdant valley against a magnificent backdrop of the majestic Phang Nga Mountains and the Andaman Sea, Blue Canyon's eponymous Canyon Course was opened in 1991, eight years before its sister Lakes layout.
Both courses are set in an abandoned tin mine and many of the old strip mines characteristics are evident throughout the course. Streams filled with rust-colored water, canyons with sheer cliffs exposing red and white tin ore laden rock, and tailings from old mining operations are a few of the many throw backs to days of time gone by.
This walking-only course (carts are available on the Lakes layout) is a challenge for most players, with many difficult carries, especially on the back nine, and some scary green placements. The clubhouse is perched high above the Canyon's 18th tee, with views over the course and surrounding countryside. Playing 7179 yards off the black tees and a more manageable 6664 yards off the blues, The Canyon Course at Blue Canyon is a memorable golf experience for anyone who is privileged to play.
This post has already been read 8 times!