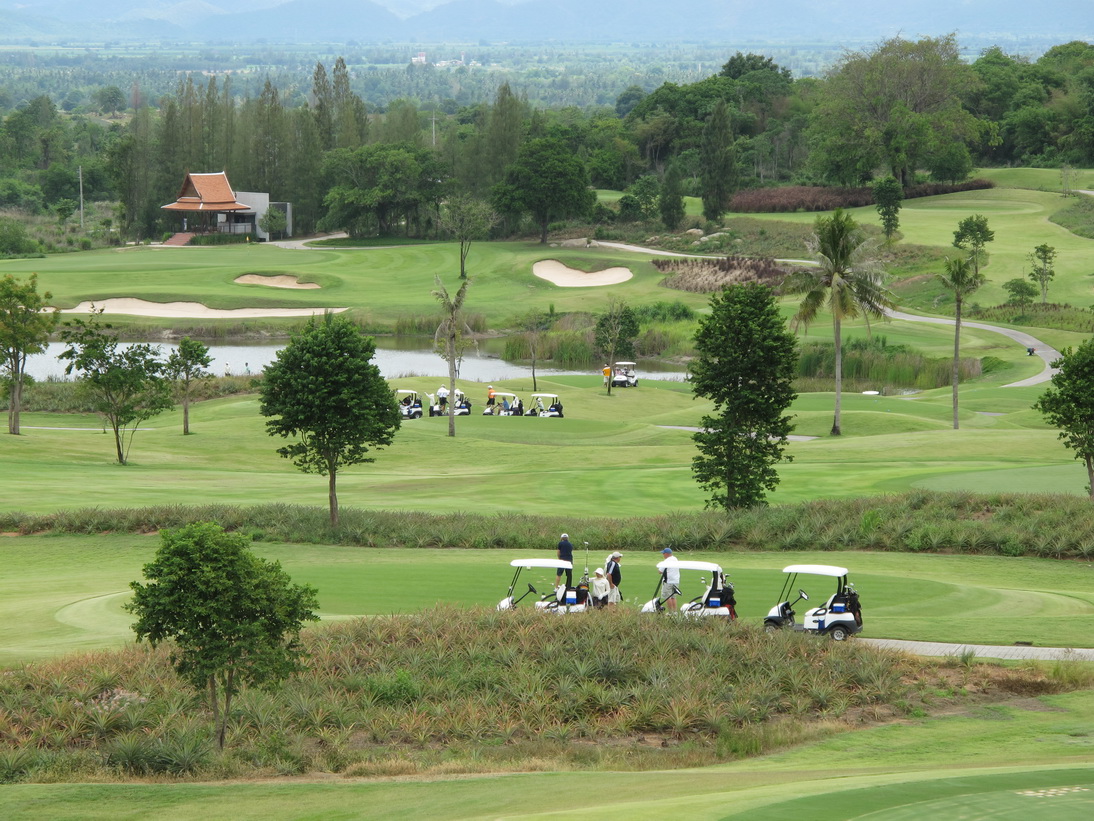 Here is the second of my top 10 Thailand golf courses.
The seaside town of Hua Hin, on the western side of the Gulf of Thailand, 200 kilometers south of Bangkok, has become a popular destination for both Thai and international visitors. The preferred holiday destination of the Thai Royal family for more than a century, the region boasts eight excellent golf courses, of which Banyan Golf Club is one of the standouts. Opened in 2008, Banyan Golf Club leaped to fame when it was selected as the Best New Couse in Asia by Asian Golf Monthly one year later.
Pineapple patches, bougainvillea beds and, of course, Banyan trees come into play on this hillside course, which is nestled in a mostly-enclosed, bucolic bowl without a home or resort in sight. The clubhouse, situated on the highest part of the property, offers stunning vistas, especially at sunset, of the Burmese Mountains, while the layout itself provides an undulating journey through some of the best 18 holes of golf in Hua Hin.


Four sets of well-spaced tees mean the course can be played from 5087 to 7361 yards. Three types of grasses have been used on this remarkable layout, which is exquisitely presented even though it has been open for only four years. Dark green Paspalum grass was used for the tee boxes. Fairways and rough have been planted with native Zoysia. Tiff-eagle Bermuda grass insures the greens are fast and receptive year-round.
Banyan Golf Club is a member of the Golf In A Kingdom, which includes Thailand's top courses, hotels and resorts. On-site accommodations include Thai styled suites above the clubhouse and pool villas at Banyan The Resort. Mulligans Pub is highly recommended for the 19th hole after your round.
This post has already been read 11 times!