By Mark Siegel
Why do golfers from all over the world choose Thailand over other destinations? The answer is as simple as ABC.
Thailand has around 260 golf courses, with visitors to Thailand regularly playing about 30 to 40 in and around Bangkok, Pattaya, Hua Hin, Phuket and Chiang Mai. The ABCs of Thailand's golf tourism success are attitude, access, attention to detail, beautiful cities with outstanding entertainment and nightlife, courses, climate, cost, culture, comfort and caddies. These factors are what make Thailand a preferred destination for golfers worldwide.
First and foremost, the Thai people's attitude – their friendliness and genuine welcoming approach to visitors – sets Thailand apart. The warm Thai people are what make the Kingdom unique. Everyone is treated as a valued guest, wherever they come from. They are considered part of the family as soon as they arrive.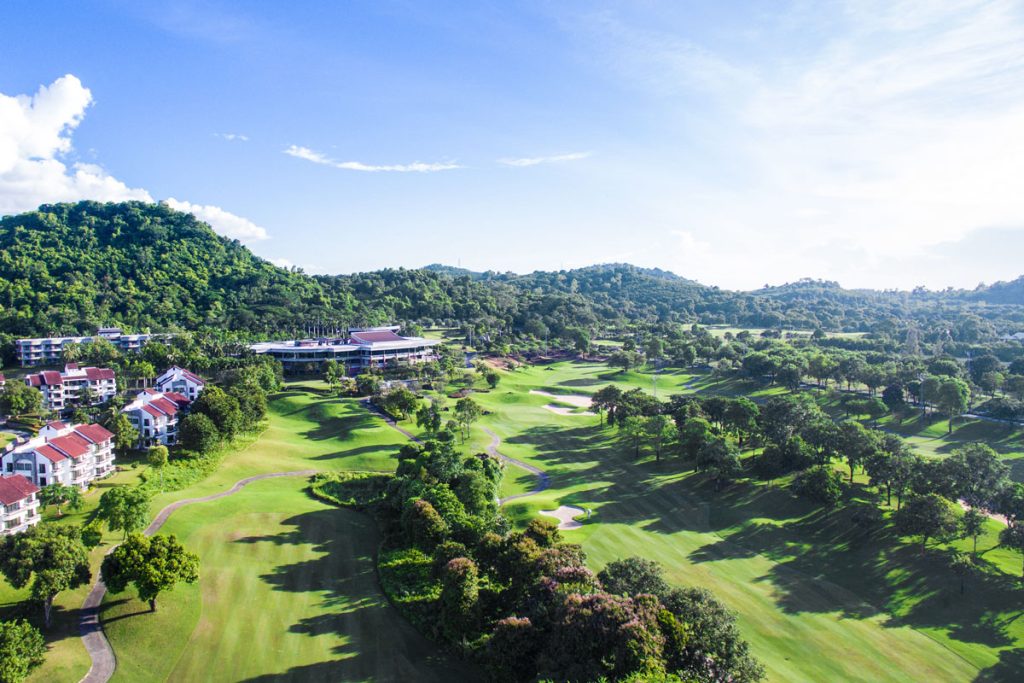 It's difficult to find a country with more golf courses that offer greater value, nicer weather and a better infrastructure than Thailand. Certainly nowhere else matches the genuine friendliness of Thai people. Simply put, they are friendly because they are happy, not because it's good business. Kids in Thailand are taught to be nice. The Thai people's upbeat attitude makes all the difference in ensuring great memories and is what brings golfers back to the Kingdom again and again.
Bangkok itself has several excellent choices – including the Thai Country Club, Thana City and Muang Kaew – on the same side of the city as Suvarnabhumi International Airport, which is 35 kilometers east of downtown. The airport is only 90 minutes from Pattaya, which has 18 golf courses within 30 minutes of its city center. Golf clubs north, west and south of Bangkok are close enough for visiting golfers to tee off within an hour of leaving their hotels.
The resort town of Hua Hin and Chiang Mai in the north also have great golf courses that are within 30 minutes from
the center of those cities, while one of Phuket's best golf courses – the 36-hole Blue Canyon complex – is just 15 minutes from the popular island's international airport.
Attention to detail often sets golf tourism destinations apart. In this respect, Thailand has no peer. As a nation that genuinely loves tourists, everything actually works! Tee times are meticulously observed, course marshals ensure players maintain their pace to finish rounds within four and a quarter hours, on-course refreshment and comfort stops are positioned every few holes, the cleanliness and presentation of clubhouses and locker rooms is exemplary, and food service is invariably first class.
In addition, every detail is observed for your clubs and equipment, from the moment you arrive at a course until the time you leave. Bag drop and pick-up services mean you don't have to do anything until you reach the first tee, and similarly after your round. Your golf clubs are counted and cleaned and shoes cleaned. Locker rooms have first-class facilities and there is always someone available to attend to every need, no matter how small.
Beautiful cities with entertainment and nightlife are legendary in Thailand. Every major center has a huge array of pubs and clubs where you can relax after the game, and there's always something for everyone. For relaxation, there are plenty of quiet places where you can eat, drink and listen to music in comfort and style – and be in good shape for golf the next day!
Every leading golf destination has great courses, and Thailand is no exception. Many of its public-access courses – such as Thai Country Club, Black Mountain and Blue Canyon – have hosted international professional tour events. As a visiting golfer, you can play the same courses yourself and test your abilities to the limit.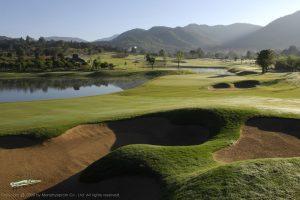 Scenery and environment is also a major plus. Water features abound on the flatter golf courses around Bangkok, while mountain or ocean backdrops in unspoiled natural environments are found regularly at courses near Chiang Mai, Chiang Rai, Hua Hin, Khao Yai, Koh Samui and Phuket.
Many of the world's best golf designers have left their mark on Thailand's golf courses. Robert Trent Jones, Jack Nicklaus, Nick Faldo, Lee Schmidt, Denis Griffiths, Ronald Fream, Peter Thomson, Greg Norman and Arnold Palmer are all represented around the country.
Thailand's climate is ideal for enjoyable golf throughout the year. Rarely is it too hot or too wet to play golf somewhere in the Kingdom at any time of the year, and certainly it's never too cool. The high season from November until March is the ideal time to visit for golf, when milder sunny days prevail, with very little or no rain.
The wet season, from June until October, often brings afternoon or evening storms and rain. You can still enjoy golf in the mornings when conditions are better. It's unusual for a day's golf outing to be washed out.
Chiang Mai and Chiang Rai in northern Thailand are renowned for their ideal golf climate. Cool evenings and mild, sunny days dominate the high season, while lower temperatures and less humidity are features during the summer.
When cost is considered, Thailand offers unbeatable value. Hotels are less expensive in Thailand than virtually
anywhere else on earth. A five-star hotel room can be secured in Bangkok for US$100 or less during the low season. Rates for name-brand hotels in Thailand are usually 30-40 percent cheaper than in other major capital cities, even in Asia.
Not including airfare, a seven-day golf visit to Thailand costs about US$900 per person, including golf green fees, carts, caddie fees, accommodation and transfers. You only need to pay for food, drinks and entertainment, plus caddie tips.
Thailand has a wonderful culture that intrigues most visitors. Wherever you go in Thailand, you'll find numerous cultural attractions – including temples, markets, historical places, handicrafts and much more.
Comfort is an attractive feature of Thailand's wonderful selection of hotels, villas and resorts. Not only is value for money better than other destinations, the quality of services included is unmatched.
Thai golf clubhouses are similarly attractive. Comfortable recreation areas, restaurants, cafes and outdoor areas are always a feature of the leading courses. Nowhere is comfort more apparent than at golf courses such as the Thai Country Club in Bangkok, Black Mountain and Banyan Resort in Hua Hin and Siam Country Club near Pattaya.
Along with golf courses Muang Kaew in Bangkok, Chiang Mai Highlands, and Laem Chabang in Pattaya, all are
members of Golf In A Kingdom, a collection of Thailand's best golf courses, resorts, and hotels.
Finally, there are Thailand's legendary caddies. Every course has an army of fully-trained, knowledgeable and attentive female caddies, who can not only often make the difference between an average round and a good one, but who also add to the enjoyment of the game. The caddie system enables golf clubs to benefit local communities by employing caddies who otherwise might find it difficult to secure a job, especially where courses are located away from major commercial centers.
Visiting golfers experience genuine Thai friendship in many ways, but especially with caddies, who really have fun and are extremely helpful and knowledgeable about golf. They like their jobs – it's not an act. They are Thai golf's secret weapon. Everyone who comes to Thailand to play golf goes home a winner!
This post has already been read 14 times!