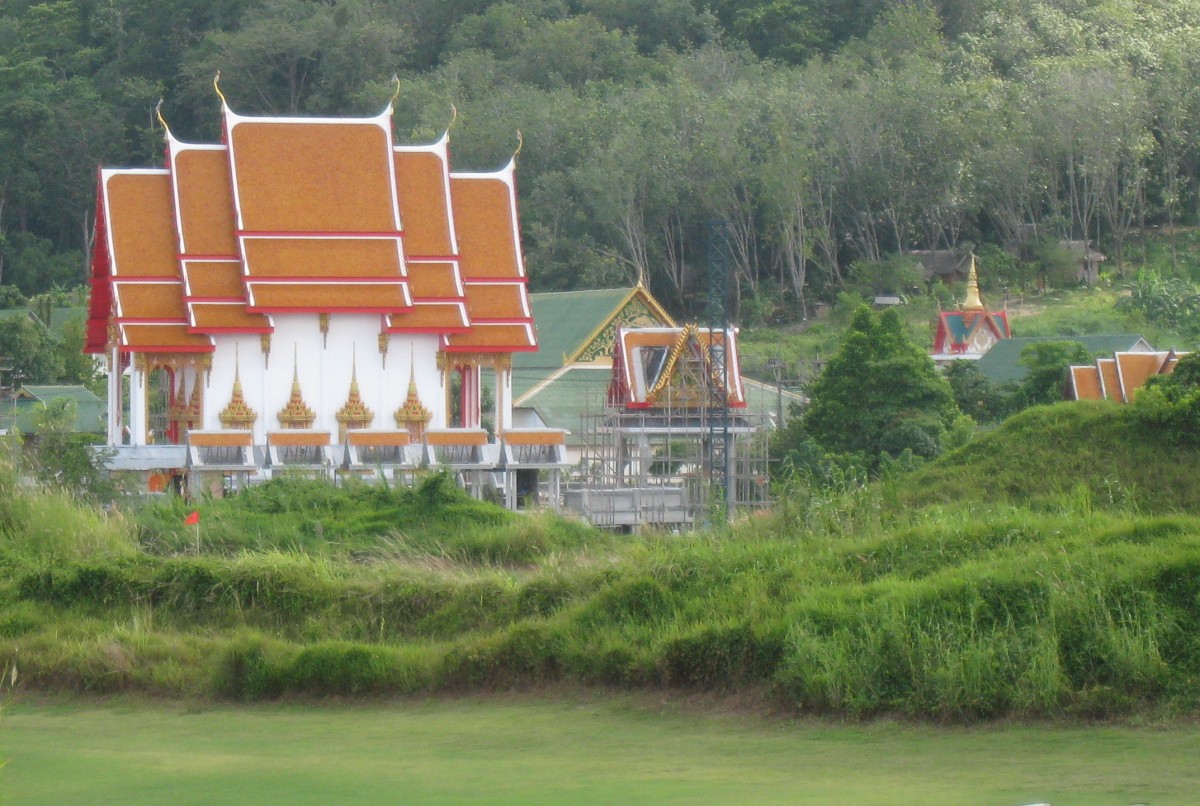 1. Given that you'll be out on the course for at least four hours do make sure you put plenty of sunscreen on. It's also advisable to wear a hat or cap. The Sun when golf in Phuket can be the strongest compared to all other Thailand golf destinations.
2. Although golfing in Thailand is relaxed, don't expect to be allowed onto the course wearing inappropriate clothing. Do wear a collared shirt with slacks, Bermuda shorts, or a skirt (provided you are a lady). Mock collars (aka Tiger Woods) are also accepted at all Thailand golf courses.
3. Do listen to your caddie-and listen very carefully! Thailand boasts some of the best trained and most savvy caddies in Asia. Find a knowledgeable one and reserve her for perhaps a repeat round (though it may be a privilege only afforded to rounds booked by members of through golf tour operators).
4. Don't be alarmed to see a flight in front of you turn into a parade of 20 bodies! —-Extra caddies are often required to carry the umbrella, chair or beer! —and don't forget the cart driver and ball diver at Royal Bangkok Sports Club.


5. Whilst it is acceptable on many courses for golfers to play without presenting a handicap certificate, this is not an excuse for clogging up the course and being slow. Do abide by the marshals' gentle requests regarding the speed of play. Slow play at Bangkok Golf Club and Summit Green Valley Chiang Mai Golf Club could easily be avoided if these suggestions were adhered to.
6. Ladies, don't be overwhelmed by the caddies, an almost exclusively female domain. Their natural grace and charming 'mai pen rai' light –heartedness will make you feel at ease and just as welcome as your male flight partners. Some lady golfers in Thailand that I know even have gone so far as to become friends with their caddies.
7. Do stop at the frequent 'half-way refreshment houses', usually found every three holes on Thailand golf courses to allow you to re-hydrate….and call through groups that are playing at a quicker pace. I let a Korean 3 some pass me last time I was at Alpine Chiang Mai, and I what a more peaceful rounds I had after that!
8. Don't skip the post-game Thai massage or foot reflexology offered at many clubhouses. If you cant' find one at the golf course try one of the many small Thai massage shops around your hotel or around downtown Hua Hin. You will be glad you did and know why some equate Thailand golf to heaven-on-earth!
This post has already been read 10 times!