Time Consuming Golf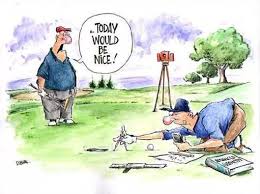 With the high season upon us here in Asia, rounds of golf can start to take a little longer, as the clubs try to squeeze a few extra groups onto the course. Who wants to be stuck behind a five ball all busy gambling!
Maybe I am exaggerating just a little bit, and to be fair most top golf clubs here do limit play to four balls throughout the week, and allow for ten-minute gaps so each group is not under any pressure. Most four balls tend to average their rounds in four and half hours.
Wake Me Up!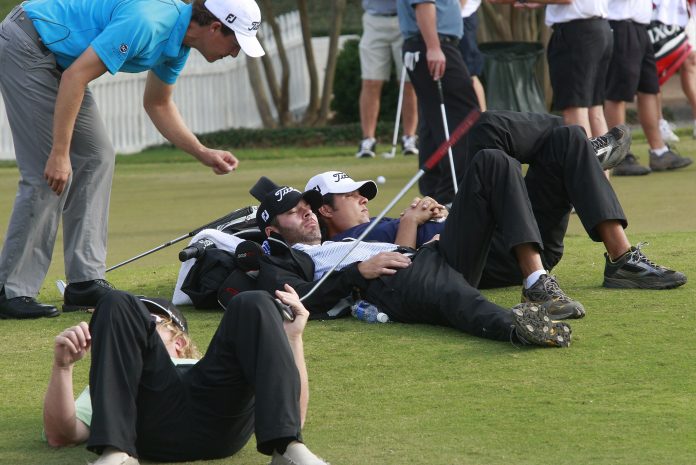 However, all of us have at sometime been frustrated by slow play, which in turn impacts on your round and enjoyment of playing a round of golf with your mates.
We have seen how the PGA and European Tour professionals are constantly bickering about slow play.
Recently I met up with golfing legend Sir
Nick Faldo
MBE and he said that even the R&A, were concerned about slow play, not only at the major professional tournaments, but also at holiday courses as well.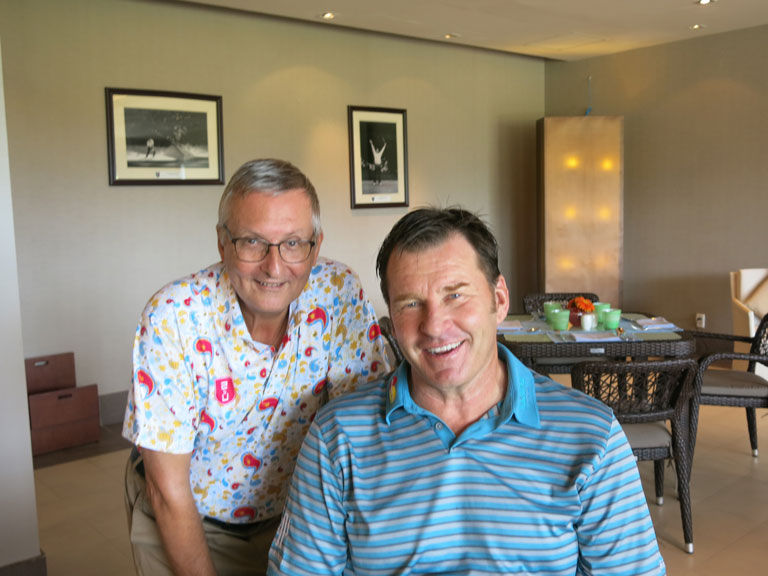 Sir Nick felt that especially around hotels, they need to break away from the traditional 18 holes being a Championship golf course.
'Why not have maybe 12 really fun holes or even 9-hole par threes. I sometimes give my design team a few challenges…. can it be all turned into a par 3 golf course…. can it be played backwards? We have to break down the mentality of the hotel owners who say I've got to have an 18-hole championship course. But why not send your guests with families out there for 2-3 hours instead of six hours, ' said Sir Nick.
First for Thailand
In Thailand they are always trying to make the golfing experience more enjoyable, and they already have the World's first 666 course.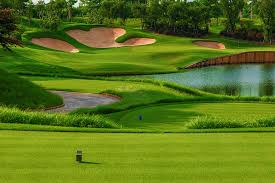 Called Nikanti Golf Club, located just West of Bangkok, here they have created three six-hole courses. Guests are allowed to decide whether to book a round of six, twelve holes or the full 18 holes. Each six holes are slightly different in style and challenges, but all have two pars 3's, two pars 4's and two par 5's. Definitely worth experiencing this new concept if you are planning your trip to Thailand.
If you are on holiday with the family, playing say 12 holes in the morning makes sense, as it means you could get back to the hotel in time for lunch with the kids.
It makes commercial sense for the owners too, as it costs less to buy the land and to create a fun 12-hole resort course. As an over 70 golfer myself, shorter rounds are more practical as well.
I am sure we are likely to see the R&A create some 12-hole championships in the near future, especially for live TV events.
Whatever happens the golf industry is starting to address the need to attract younger players, and maybe shorter rounds are where the future of golf will go.
Written by Mike Bridge.
This post has already been read 12 times!