Amazingly according to recent statistics, golf in Asia is on the rise with 205 new courses in various stages of design and construction.
This more than any other continent.
Asia Leads the Way in New Courses
It means that 32% of all new undertakings currently identified worldwide, are taking place here in Asia.
According to a recent survey by the R & A in 2018, there were 33,161 golf courses in 208 of the world's 245 countries.
Asia currently boasts 4,570 golf facilities, 14% of the total courses in the World.
This is against a general decline in the number of golf courses across the world.
The top five golf destinations in Asia are Japan with 2,290 courses, South Korea with 444, China with 383, India with 267 and Thailand with 250.
Governments, especially in Thailand and Vietnam have seen the potential in golf tourism, and that is one of the reasons that this region is No 1 in constructing golf courses.
Golf Coast Golf
A good example is Vietnam where a few years ago you could count the number of courses golf projects on one hand. However, through encouragement from their Prime Minister, there are now around 40 excellent courses with more on the way.
Faldo, Norman, Donald and Montgomerie have all successfully designed courses in Danang, known as Vietnam's Golf Coast.
Recently they have been joined by Hoiana Shores, a links course designed by Robert Trent Jones Jr. Also, an IMG designed course called Vinpearl Ha Noi.
Same can be said of Cambodia, which has seen several new courses open in the past few years, including Vattanac and Garden City in Phnom Penh.
Thailand Still Investing
Thailand ranked 5th in the top Asia golf destinations, is still investing in new courses, especially down in Pattaya where they have recently added two new 5 star 18 holes at Chee Chan Golf Resort and Siam Country Club, Rolling Hills.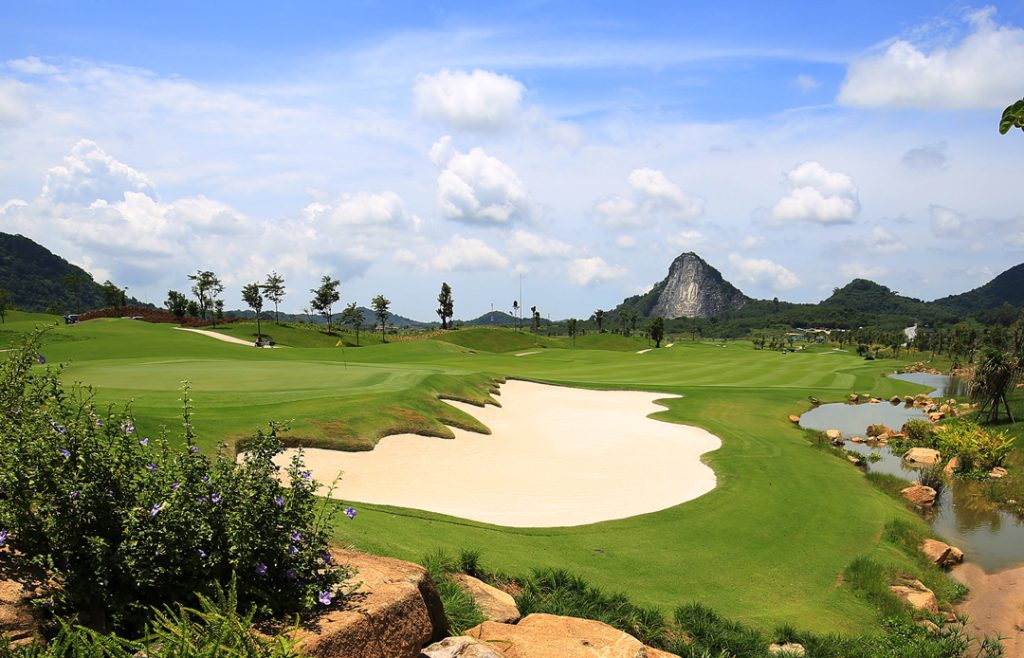 Also, the trend has been for creating golf resorts offering 5-star holidays catering for all ages.
So, the bottom line is when you book a golf vacation in Asia, you will find it hard to beat the facilities, as they are using the latest technology on the course and their club houses are magnificent.
Oh, and a round of golf with a smiling Asian caddie just adds to the golfing experience.
This post has already been read 12 times!