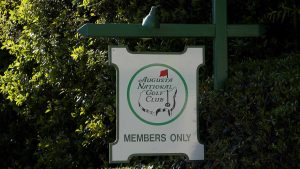 With less than nine hours before the top professionals and amateurs tee off at the 2023 Masters at Augusta Georgia, many of us will be glued to the TV or watching live coverage on our mobiles.
Now 99.9% of us golfers may never get a chance to play Augusta's 18 holes in our life, let alone even attend as a patron.
Fear not, because out of Thailand's 265 golf courses, there are several championship courses up here to test your mettle.
In fact, close to Bangkok, there are several replica courses, one that even lets your experience the challenge of playing Amen Corner.
High season has just finished as well, so what better time to fly here and enjoy some pristine fairways while it is not too busy?
Golfasian https://www.golfasian.com/ Thailand's leading golf tour operator is having a bumper year, and apart from creating personalised golf vacations, they are also organising several amateur golf tournaments in Thailand and Vietnam over the next few months.
The big difference is you don't need a personal invitation from the Master committee to enter. It is all about having fun and so far over 1,000 have agreed to enter.
See you all soon in the land of the smiles.
This post has already been read 16 times!