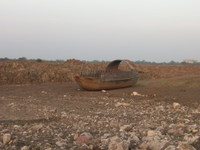 Thinking about a Thailand golf holiday? These days, what most people do is start a search on the web to gather information to use in planning their holiday. The internet is teeming with information about Thailand golf vacations- but is it any good?
The world's full of internet doom-mongers warning that we'll be snared by those who provide information to mislead or steal from us. Well, don't believe them!
Yes, there are plenty of unreliable, incorrect and downright daft websites about golfing in Thailand. However, if you're savvy about where and how to look, you have a wealth of knowledge at your fingertips to make your Thailand golf tour a huge success. Here are my six suggestions for what to look for and get the best out of Thailand golf information on the internet.
1. Where is the organization providing the information based? The golf scene in Thailand is in a state of constant change. How much better is it therefore to use sites which are produced by people living, working and playing golf regularly all over Thailand? And don't forget to use only regularly updated sites, which will help insure that you are not basing any decisions on outdated data.
2. Is the web site from an organization that sounds right? It sounds obvious, but you can tell something about an organization by its web site address and whether it has got a good simple domain name. It is a generalization, but some Thailand travel companies have quite convoluted website addresses preferring not to due business under their real company name. This indicates that the company is just using a gimmick meant for getting high rankings and not necessarily for their broad expertise. They are also unlikely to provide a balanced view of golf in all of the main golfing centers in Thailand. Besides, would you ever do business with a Thailand golf company who does not use their own name for their web site?
3. Look for easy to read and navigate sites that are updated regularly. Disregard sites with child like flashy ads or flash animation. Make sure links are working and the use and spelling of English words are correct. At least you will know that some thought and pride went into the site design and the company's service is more likely to be of the standard you expect.
4. Does the site have a seal of approval? All Thailand tourism related companies must be approved by TAT, the government regulatory body in Thailand. TAT requires companies to post bonds as a means for tourist's redress should anything go wrong while on holiday in Thailand. Many companies prefer to skip this step in their business, some not even having available cash to post the required bond.
5. Who is behind the website and is it set up by a real company? Always look for information about who is behind the company, usually under "About Us". All reputable firms will clearly list their contract address and telephone numbers. If the telephone not a Thai number (country code 66) or is a hand phone (starts with 08), or worse yet, not shown, this is another clear indication that the company may not be stable and is hiding something.
6. Look for recent customer testimonials. Nothing is better than hearing from others who have used the company's service and while this does not guarantee quality, it certainly goes a long way towards getting a feel for the customer service provided by company that you may consider doing business with.
Again these are my recommendations based on experience. I hope you find them useful and carry out your own due diligence when using internet based companies to help provide information for your next Thailand golf holiday. If anyone has any comments or additional questions, feel free to post a comment here or if you prefer to discuss things directly please feel to drop me an email at In the meantime, if you need to reach me you can contact me at Golfasian.
This post has already been read 10 times!