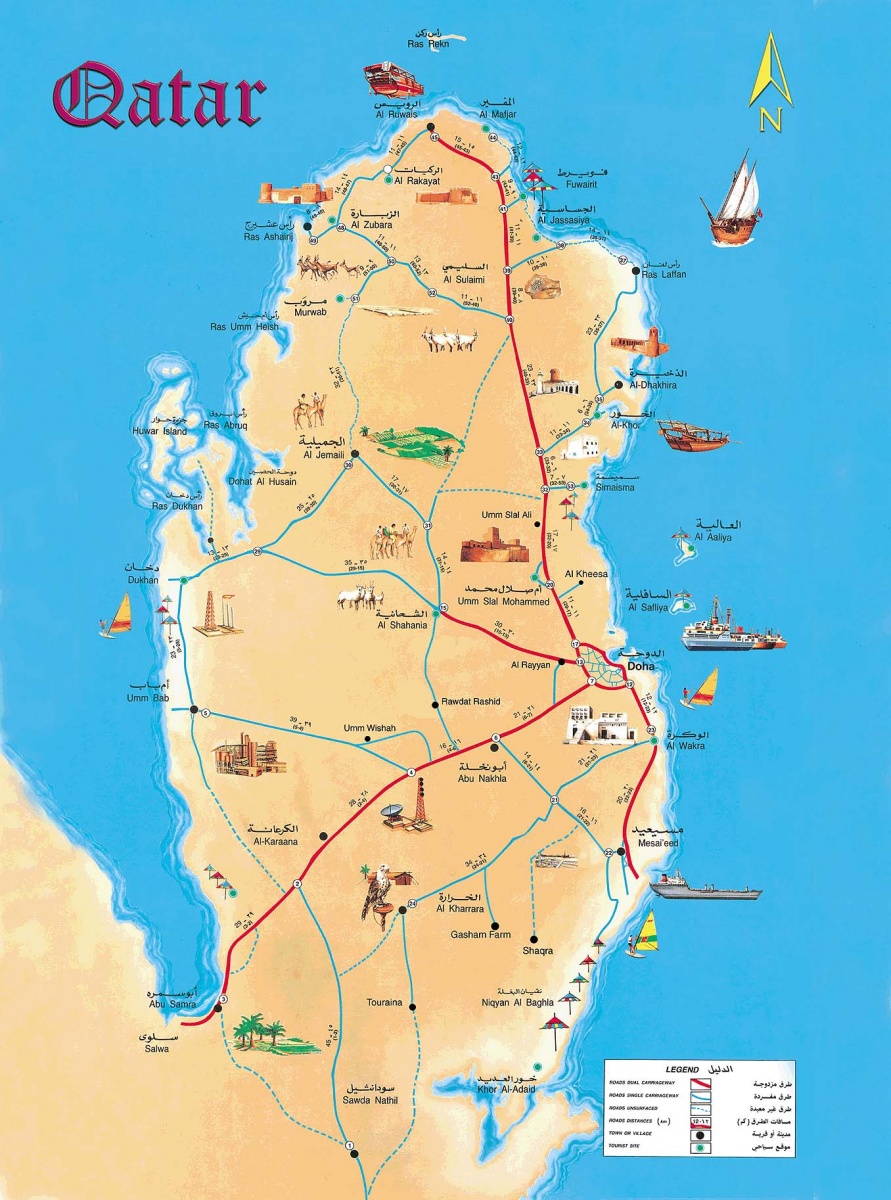 Here are my rankings on the golfing in these 2 countries on a scale of 1-10 with 10 being best.
Quality (30%)
Qatar (7):  There is only 1 golf course in Qatar and since 1998 Doha Golf Club has hosted a European and Asian Tour event; the Qatar Masters. The quality of Doha Golf Club somewhat makes up for the lack of other courses.
Thailand (7): The best courses in Thailand are located in the major cities and resorts. Pattaya sports over 20 courses and in 2012 was voted the best golf destination in Asia by the Association of International Golf Tour Operators.
Service (25%)
Qatar (7): Service is one of the strong points at Doha Golf Club. From manicured fairways to greens, from the pro shop to the restaurant, everything about the club is first class.
Thailand (10): Service, hospitality, and Thailand are synonymous with each other and golf is no exception. Friendly locals golf side by side with golf visitors which is a nice touch. All Thailand golf courses include individual caddies as standard. Tour caddies will be missed most when you return home and play without one.
Golfing Experience (25%)
Qatar (5): Qatar enjoys a hot and dry climate. Golf is best played from October to March. Temperatures approaching 50 degrees centigrade make golf unbearable during the summer months. Doha, the capital city, has a range of accommodations and international restaurants, but not much in the way of cultural attractions. 
Thailand (10): Interesting Thai culture, excellent attractions, and world renowned nightlife ensure a great time off the course. Golf in A Kingdom is all about the Thai golf experience. For example, try a foot massage after golf. After all, it is only $10 US and can be found on practically every street corner.
Value For Money (20%)
Qatar (5): Golf in Qatar is expensive. Green fees at Doha Golf Club are $150 US a round. Accommodations, food, and entertainment, while very nice, are also higher than most other golf destinations.
Thailand (8): Thailand golf courses have continually raised their green fees over than past 5 years. The most popular Thailand golf courses like Black Mountain Golf Club now charge $120 US for a round. The good news is that lodging and other golf trip costs are still, so that golfing in Thailand won't set you back as much as you might think.
Overall Verdict (100%)
Qatar (6.10):  Qatar is not really a golf destination in and of itself as there is only 1 course available for play. Combine Qatar with other destinations in the Middle East, like Dubai or Abu Dhabi for example, or for a short stopover, then it makes sense to give golf in Qatar a try
 
Thailand (8.70): Thailand is the third most popular golf destination after the UK and Spain for golfers from Europe. It ranks first for golfers from Asia and Australia. For a truly special golf experience with a high level of enjoyment, Thailand is hard to beat.
Stay tuned for the next world golf challenge to see how Thailand stacks up against other golf destinations. Let me know if you want to see your country included in my survey.
This post has already been read 11 times!