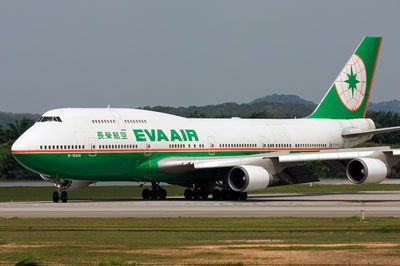 Many headed for a Thailand golf vacation complain about the high costs of air travel to golf in the Kingdom. I agree that this is can be the case when flying national carries like Thai (almost guaranteed to be the most expensive and worst service), British Airlines (notorious for high fares and aging fleets) and United/Delta (US flagship airlines, but only if you want to get lessons in high prices and crappy service). Much better and less expensive choices for Thailand golf holidays are EVA Airlines and several of the middle-eastern carriers like Eremites, Etihad, and Qatar,
Eva for example uses Bangkok as their Asian hub and has non-stop flights from the UK and one stop service from most other European and American cities. They have 4 classes of service and I usually opt for the Evergreen Deluxe class which basically is a business class seat with an economy class meal at an economy class price. As a bonus, flight crews are young and energetic which makes flying on Eva that much more pleasant. When I last checked Eva was selling LA to Bangkok roundtrip on their web site for $499 US.


Nowadays several Middle Eastern countries are trying to become the aviation capital of the world. This fierce completion keeps prices low and service high. For example, mainland Europe to Thailand on Qatar is only 500 Euros return. For those on the east coast of the USA similar deals can be had on Emirates and Etihad, both of whom depart daily from New York.
While travelling for a Thailand golf package is still a long haul proposition, it does not have to be a costly one. There is no time better than the present to go online, check the web sites of the abovementioned carriers, and lock in a great deal. You will have head start and be assured of reasonable costs for this years Thailand golf tour.
This post has already been read 20 times!