It seems like the golf architect Pirapon Namatra (Ope) of Golf East listened quite a lot to Tina Turner's famous song 'Break every rule' when he designed Nikanti Golf Club, Asia's first 18 hole, par 72 golf course comprising three six-hole layouts each with two par-threes, two par-fours and two par-fives. Thailand's 291st golf course was opened in May 2014. The Nikanti Golf Club is almost adjacent to Suwan Golf Club.
When Pirapon Namatra (the designer of Banyan Club and part of the construction company responsible for Siam Country Club's new Siam Waterside) invented and implemented his 'triple-six' concept, he introduced a new distribution of par-3, par-4 and par-5 holes. Rather than having traditional front and back nines, here there are three loops of six, each one returning to the stylish and soon-to-be sumptuously appointed clubhouse. The reason, flexibility. Don't have time for a full 18? Just play 12. Want to have another go at the reachable but dangerous par-5 18th? Why not squeeze in that final loop of six?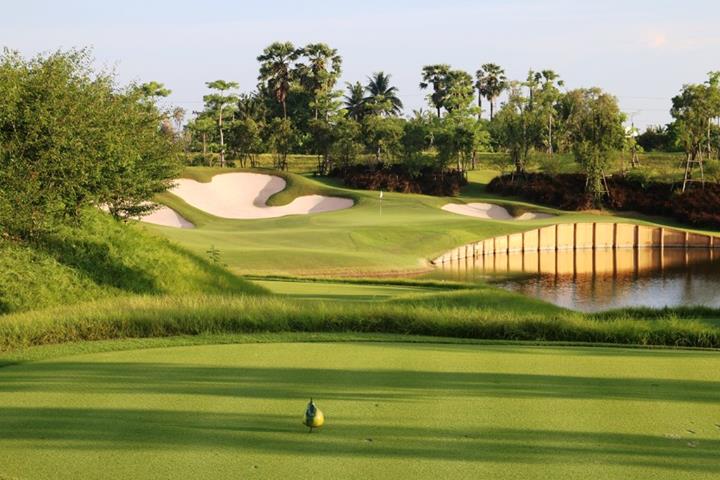 Nikanti is comprised of three six-hole layouts each with two par-threes, two par-fours and two par-fives. 6,789 yards from the back tees, each group of six holes is distinctive in look, design and play – offering several options of attack. Another example of uniqueness of the golf course is the focus on shot-making. This way, you will be able to test your ability to control the flight of the golf ball through adjusted swing paths.
Bangkok courses are often criticized for their lack of elevation change, but that's not the case here. It seems like that the developer and the architect Pirapon Namatra of Golf East, had considered the 4 most important issues of golf course development during the evaluation of the property: acreage, topography, soil, and vegetation. A good example of topography is the incorporation of the area's naturally rolling terrain. As well as this he did not neglect the environmental aspects. By incorporating the native vegetation, the course was given character and beauty.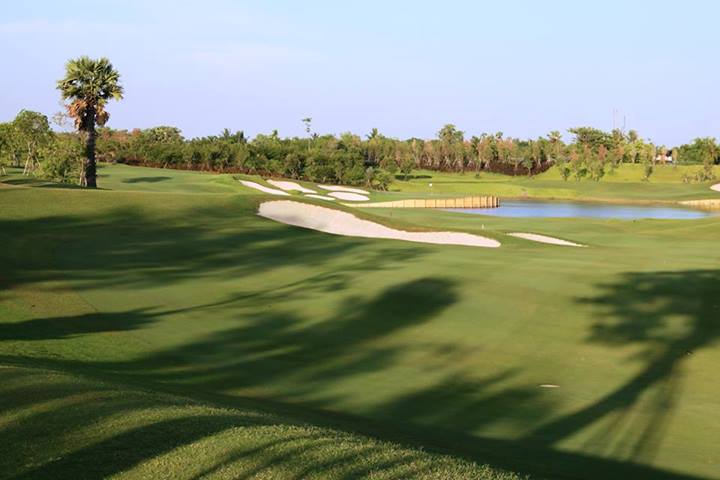 It is also interesting that Nikanti is a pay-to-play development; it does not offer memberships. The elegant clubhouse, modern and luxurious, feels sumptuous and classy.  The Nikanti team has paid attention to the details when instead of providing regular golf carts they selected Club Car's GPS-equipped golf carts. You will love the Visage GPS technology that can not only manage your score, but also navigate easily on the golf course, order food and drink or simply book new tee-times via the touch-screen interface. Thanks to Nikanti's all-inclusive philosophy guests not only get for their green fee and GPS-equipped golf cart but also the caddy and lunch.
This post has already been read 12 times!