According to Thai Super Star Thongchai Jaidee, Thailand's secret weapon when playing a round of golf has to be the Thai caddies.
With over 240 golf courses dotted around Thailand, you are literally spoilt for choice and can experience all types of challenges that you will never experience back home.
The course notes on hole Number 1 at the popular Banyan Golf Club in Hua Hin states….'Aim for the Coconut Tree and try to avoid the Pineapples in the rough.'
If that does not what your appetite, then perhaps the number one reason why golf vacationers love to play here in Thailand, are the smiling Thai Caddies.
25,000 Caddies in Thailand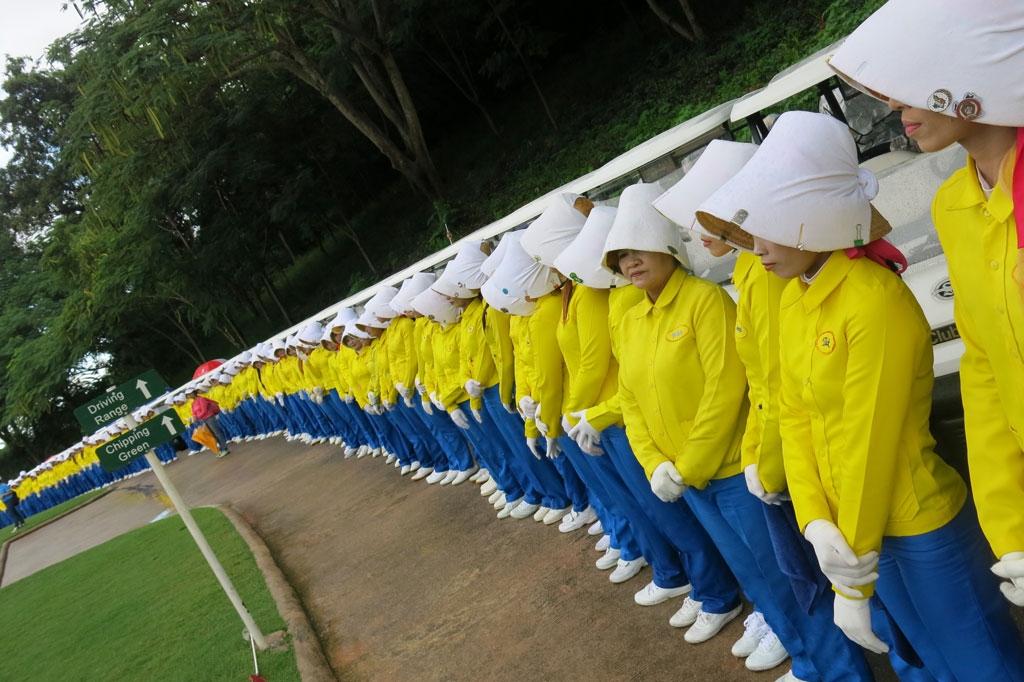 It is estimated that over 25,000 mainly female caddies work in the golf industry and many rural communities rely on their local course for the weekly wages.
It is not uncommon to find mother and daughter working together, while Dad mows the grass.
I remember the first time I came to play golf in Phuket, they told me that did I want to walk or take a golf cart which your caddie will drive. I said that I wasn't that good so maybe I will not take a caddie. I just felt I was not worthy to waste their time.
In fact, virtually all Thai clubs provide caddies which are compulsory, whether they pull a golf trolley or drive the cart for you.
After a few holes you start to realise how much easier it is if you can rely on someone else to select your clubs, give you the yardage and read the tricky greens.
Swopping Shopping Tips
I remember one lady golfer who was scared of taking a caddie, however at the end of one of her better rounds, she was swopping shopping tips with her caddie.
When you arrive at the course you pay for the green fee and the caddie fee, which is usually around THB350 (US$12) for 18 holes. Some courses do allow you to walk, so your caddie will put your bag onto a trolley. However, most courses have compulsory carts especially those that are hilly.
Caddies Speak English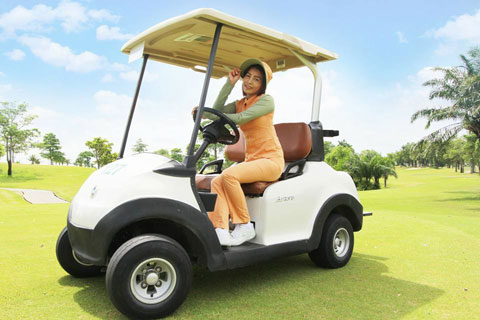 Most caddies are well trained, can speak some English and most will know their own 18 holes backwards and can read the greens like a popular paperback.
Apart from giving you all the distances on the fairways, your caddie will clean your clubs, keep your score and drive the cart. At the end of your round it is customary to tip her for all the hard work.
When asked they will say 'It's up to you.'
Normally you give between THB300-500 (US$10-16.5), however if you had a great score then more is welcomed. Remember this is their full-time job so they rely on your tips!!!
Therefore, a round of golf in Thailand would not be the same without those wonderful smiling caddies.
This post has already been read 15 times!