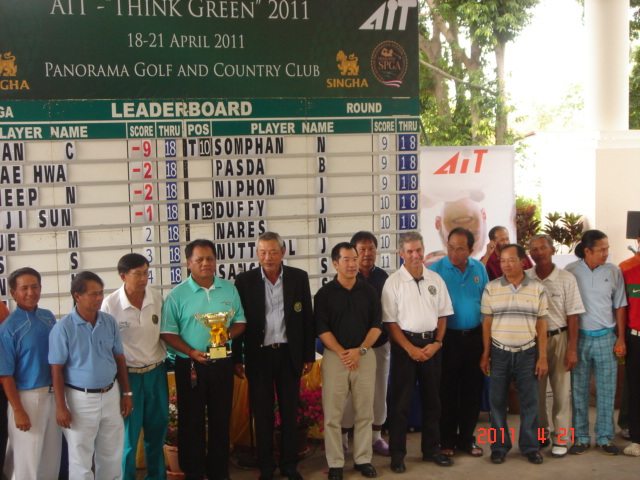 Khao Yai's Panorama Golf and Country Club, managed by Quality Golf, hosted its first ever professional event in the Thailand golf course's 18 year history.
Played over 3 days in April the Thailand Senior Professional Golfers Association tournament was won by local Thai favorite Jamnian Chitprasong. Quality Golf managed to keep the usually tricky greens at a speed of 9.5 feet during the tournament. However, keeping the ball below the hole still proved to be sound advice for the top finishers. The conversation around the even was that the extreme green challenge, perfect course conditions, well trained local caddie force, and  facilities of the newly renovated clubhouse led to the successful inaugural Panorama golf tournament.
Panorama Golf and Country Club is a scenic golf course set in the Khao Yai Mountains. It was formerly known as Voyage Panorama. Quality Golf, the Khao Yai golf club's new manager took over 2 years ago and they draw on their prior golf in Asia experience. Previously Quality Golf was involved at Thai Country Club, Alpine, Blue Canyon, and Santiburi Samui.
It's not that often you can easily and cost effectively golf where golf professionals do.  Therefore, I suggest anyone interested in playing this Khao Yai golf course under tournament conditions either include it a complete Khao Yai golf package or just contact the course directly and make a day trek from Bangkok out to Khao Yai.  Either way, I am sure you will be very glad you did!
This post has already been read 19 times!