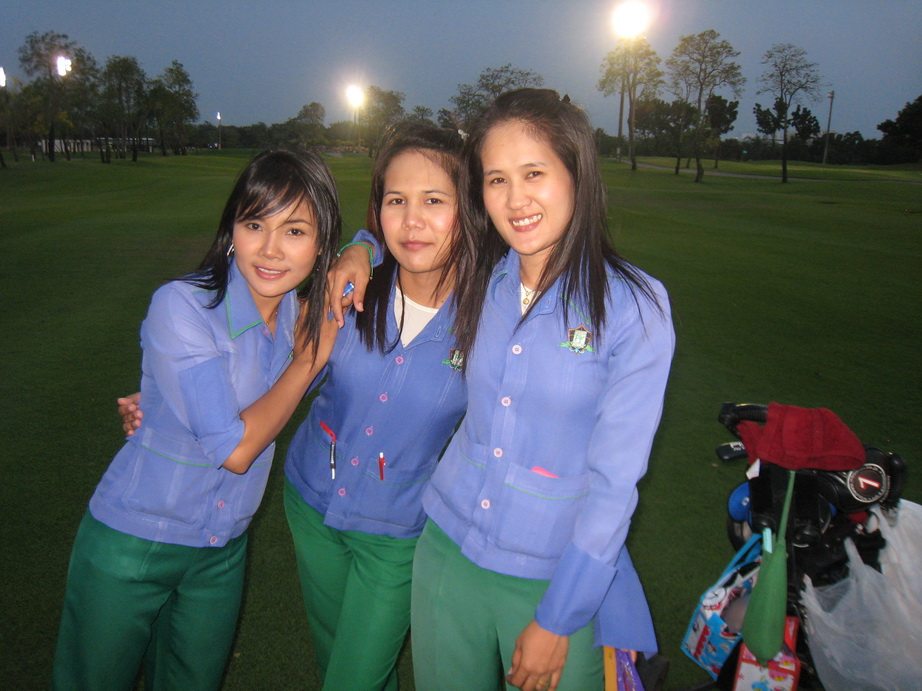 Playing golf in Thailand is an experience every time you tee off, and certainly that is what you get when you step up to the tee box at Panya Indra Golf Club.
Not far from the center of Bangkok, this 27-hole golf club is open for both day time and night golf. The course was designed back in 1989 by U.S. designer Ronald Fream. Fream used only 800 rai of land just outside Bangkok to make you forget that you are on the outskirts of a major city. There are three separate 9-hole courses, with their own individual design aptly named the Lagoon Course, Palm Course or Garden Course.
The Bangkok golf course was so clever that they constructed a man-made dyke around the course to protect it from last year's floods. It worked and in spite of water in the roads outside the course, the course was kept dry and is now in pristine condition.


The first specialty of Panya Indra is night golf. If you want to experience playing under floodlights, then this is the place do it. Night golf starts at 3PM every Tuesday to Friday from October to April. Of course the golf course is open all year round for daylight play.
Another uniquely Thai concept here is caddy selection. Choosing a Thai caddie here is fun as they all sit next to the bag drop when you check in. There are standard caddies for 400 baht and "pretty" caddies for 1000 baht.  I would skip the "pretties" unless you are there for more than golf. Anyway, all of Panya Indra's caddies rank up there with Thailand's best. Not all speak fluent English, but they to get by and are all excellent at reading the heavily undulated greens and making sure their "customers" enjoy their round.
The Garden Course which is 2,909 yards from the special night golf tees and starts with a relatively easy par 4, where birdies and pars are the norm. This is followed by a well-guarded 146 yard par-3. The green here is surrounded by boulders in back and a cluster of bunkers guarding the front. Somewhere into your round, night falls and massive flood lights come on. It takes 2-3 holes to adjust to the bright lights. This is where the caddies earn their money as they are expert at seeing where your shots land.
The Palm Course which plays to 3,111 yards and starts with a long par-5 with fairly wide fairways allowing for your daily rip off the tee. What is great is that the floodlights are very well positioned and they even highlight the Palms, making the overall look of the hole almost three dimensional. Thailand golf at its best!
The 4th hole is a par-3 island green and requires an accurate short iron to avoid getting wet.
Overall Panya Indra is a fun round of golf. Everyone and everything is very relaxed, which means the pace of play is sometimes slow, but the course quality and special company makes the time go by fast. This Bangkok golf course is very popular with local players and foreign visitors alike, so advance tee times are a must.
This post has already been read 21 times!