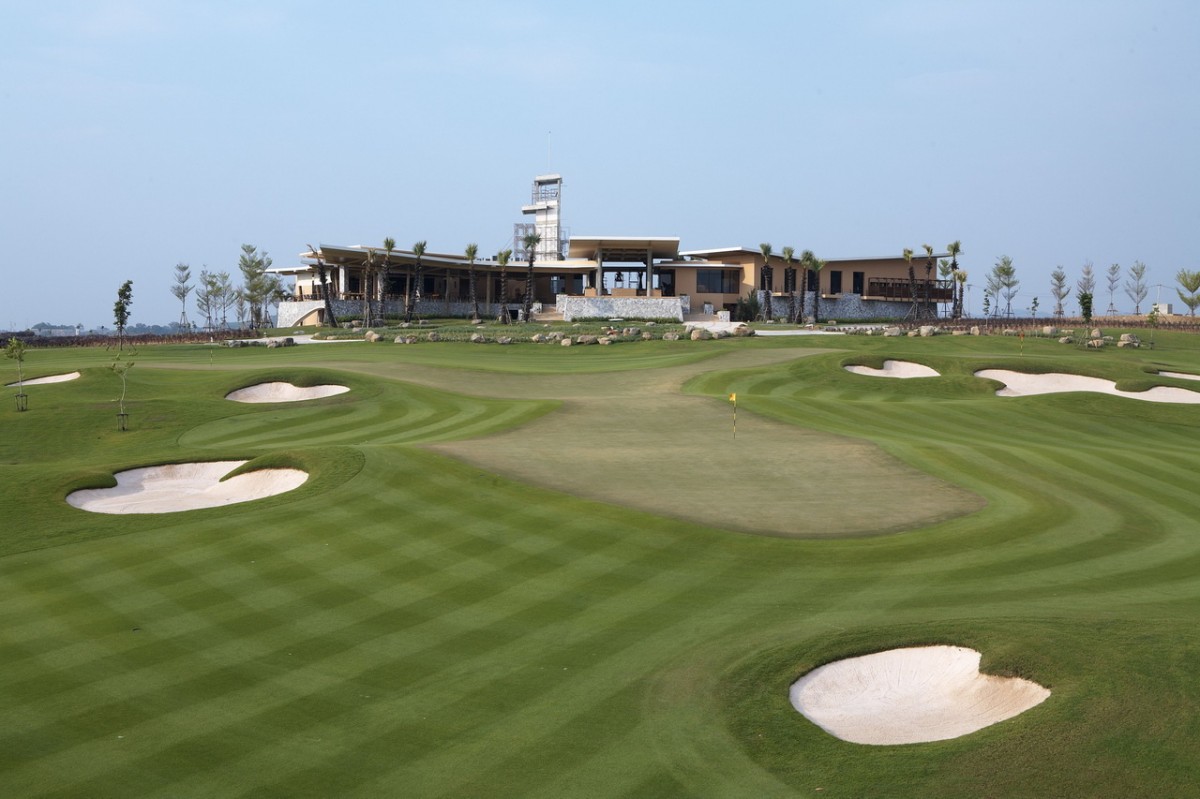 Here is the ninth (actually 2) of my top 10 Thailand golf courses.
In 2007, Schmidt-Curley redesigned Siam Country Club's Old Course that was designed by Isao Mazumi and originally laid out in 1970. It was the first privately owned course in Thailand was the first Thai course to ever host an LPGA event, the 2007 Honda LPGA Thailand. The same event has since returned 4 times since and will take place once again in February 2013.
The Old Course at Siam Country Club is set in the low hills just a few kilometers from Pattaya. This 7162-yard stunner shares terrain with fruit trees, creeks, lakes and 101 sand traps. The immaculate greens are huge, elevated and contoured, meaning even the best putters will need the guidance of a well-trained caddie.

The course has an out and back layout. Making the turn up the 9th fairway, there is a large golden Buddha watching over the green. Dotted with many bunkers and water hazards, the course also boasts several dramatic holes, particularly the last four. The 15th through 18th holes taken together could arguably be the best finishing holes of any Pattaya golf course.
A year after the Old Course's redesign was completed, Schmidt's nearby 27-hole Plantation layout opened. The course hosted the Honda LGPA tournament in 2009.
The Siam Country Club Plantation Course is simply an amazing golf course; as the course plays as difficult as any golf course in Thailand.  This 27-hole layout is routed through rolling terrain, with distant panoramic views of world renowned Pattaya Beach and the Gulf of Thailand.
The course features one difficult hole after another. Long carries, blind shots, elevated greens, undulating fairways and greens, giant high-lipped bunkers, and most of all shaved fringes on every hole are in play to challenge even the professional golfer. The distance from the tips is a long 7495 yards, which makes the Siam Country Club Plantation Course one of the longest par-72 golf courses in Pattaya.
The twin Siam Country Club courses are members of Thailand's best golf clubs catering to locals and overseas visitors. The twin layouts at Siam Country Club will soon be joined by a third course provisionally named the Siam Country Club Lakeside Course. Undoubtedly, it will also be among Thailand's best.
This post has already been read 11 times!