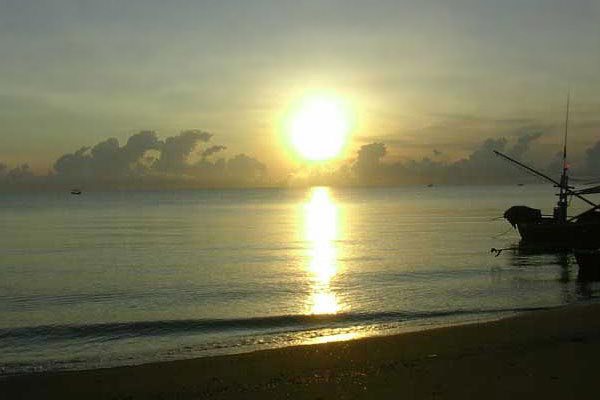 Hua Hin & Cha Am
The Hua Hin and Cha Am area is located on the western side of the Gulf of Thailand, and is approximately a three hour drive from Bangkok. Thailand's original beach resort, it now sports a selection of 7 excellent golf courses and is a much quieter destination that Phuket or Pattaya, although is particularly popular with visiting Eurpoean tourists during the cool season from November to February.
Although Hua Hin still retains the intimacy of a village, it has successfully incorporated modern luxuries without the commercialism of other resorts. There are now a wide choice of luxury hotels and resorts, but they are discretely located not to affect the original image of the town. Hua Hin is also still a thriving fishing village with its own local fleet, and on most evenings, holidaymakers stroll down to the harbor to enjoy the fresh seafood available in many of the fine waterfront restaurants.
Read more about Hua Hin in the continuation of this post
In addition to the golf, Hua Hin is also an ideal base for excursions, as there are five National Parks, long stretches of beaches, ancient palaces and temples, and are all within easy reach. All major resort towns have their own unique Night Market, and Hua Hin is no exception. Here you will find the local crafts, marble carvings, silver and silks of the region, all available at bargain prices, and this provides a great way to relax in the evenings.
Probably more popular with families than singles, and those looking for a 'quieter' vacation, Hua Hin has everything you could expect from such a peaceful and relaxing location. For a quieter, relaxing holiday, Hua Hin is the ideal destination to spend your Thailand golf holiday.
This post has already been read 9 times!