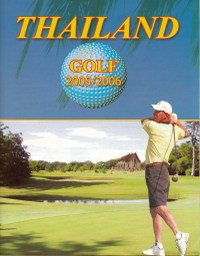 Thailand has no doubt become one of the leading destinations in the world for visiting tourists. There are now over 200 courses with new one's appearing on a regular basis to accommodate the large numbers of visiting tourists. Over the next 2 posts I will provide some special information that is unique to Thai golf and if well understood will ensure that you have an excellent time on the links here.
Golf in Thailand can be a bit different to what you are used to, and certain aspects of etiquette must be strictly adhered to. You must remember that you are in a country that has completely different culture and customs, and you must adapt to this as a visitor.
The Thai style is certainly a bit more relaxed when organizing things, and although this can lead to great frustration, it is very impolite to show this, and certainly will not lead to any great assistance. A simple smile and show of courtesy goes a very long way in Thailand.
2When playing golf in Thailand remember you are a visitor, and respect the locals who are also playing. Golf is still quite a new sport out here and they are not quite so familiar with the etiquette that we have been taught.
Also, I had never come across playing in a 5 ball before I moved here. One particular group of locals had 2 caddies each, (one for the umbrella and one for the clubs) meaning there were 15 people walking up every hole. Quite a sight I can assure you. More than often, they will not stand aside and let you play through as they are not so familiar with this concept of golf. However, if they are holding your game up, if you are a 2 ball for example, a polite request may solve the problem. Getting frustrated and hitting balls into their group is certainly not the thing to do.
On Wednesday I will finish up this post by discussing playing with caddies, tipping, drinking and eating on the courses, and what to do when you loose your ball, a very unique custom indeed!
This post has already been read 12 times!