Thailand Really Is A Golfer's Paradise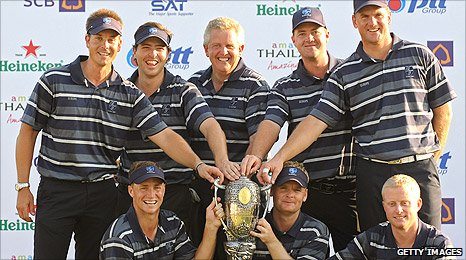 We all get bombarded by travel agents jargon or see the Tourist Boards latest TV adverts extolling their countries fantastic features. One such feature here in Thailand is golf!
Well I can safely say that Thailand golf is in a very healthy state here in the Kingdom of smiles with thousand of overseas players playing here every year. But it's not just the tourists who love it here, so do the professionals who make their living out of the game.
Thailand recently hosted the 5th edition of the Royal Trophy, Seve Ballesteros's version of the Ryder Cup, with Europe playing the best of Asia. This year's edition moved down to Hua Hin's Black Mountain, one of my favourite Thai golf courses. It seems that several of Captain Colin Montgomerie's team also agree with me too.