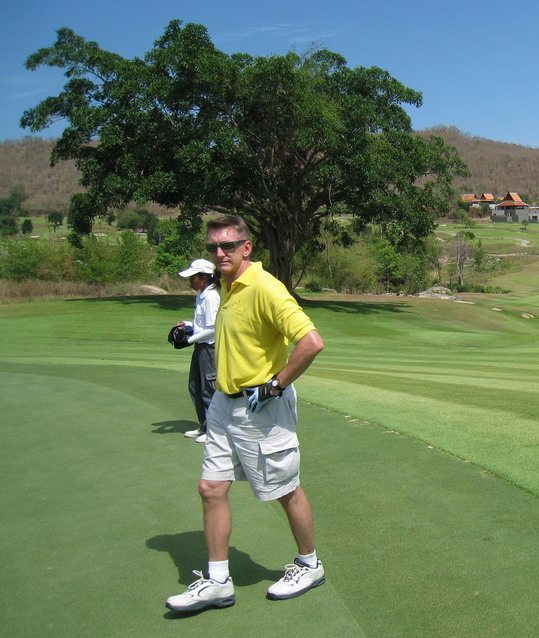 I bet some of you are getting tired of reading my Thailand golf articles, right?
Well I have good news for you. I have enlisted the help of some of my friends, colleagues, golf professionals, and even a reader of this blog to liven up the Thailand Golf Zone. Now, in addition to my own views, you can read about the experiences several Thailand golf gurus.
Over the coming days, weeks, months, and hopefully years various guest and expert Thailand golfers will all be contributing to these pages. So sit back, relax, and get ready for the best original Thailand golf and Thailand golf vacation content you have ever read!
In the meantime, remember one thing. It is not only the golf, but it is "Golf In A Kingdom: The Thai Golf Experience" that is unique world over and keeps golfers coming back year after year after year to Thailand! In fact, take a look at this site and you will see what I mean.
This post has already been read 8 times!